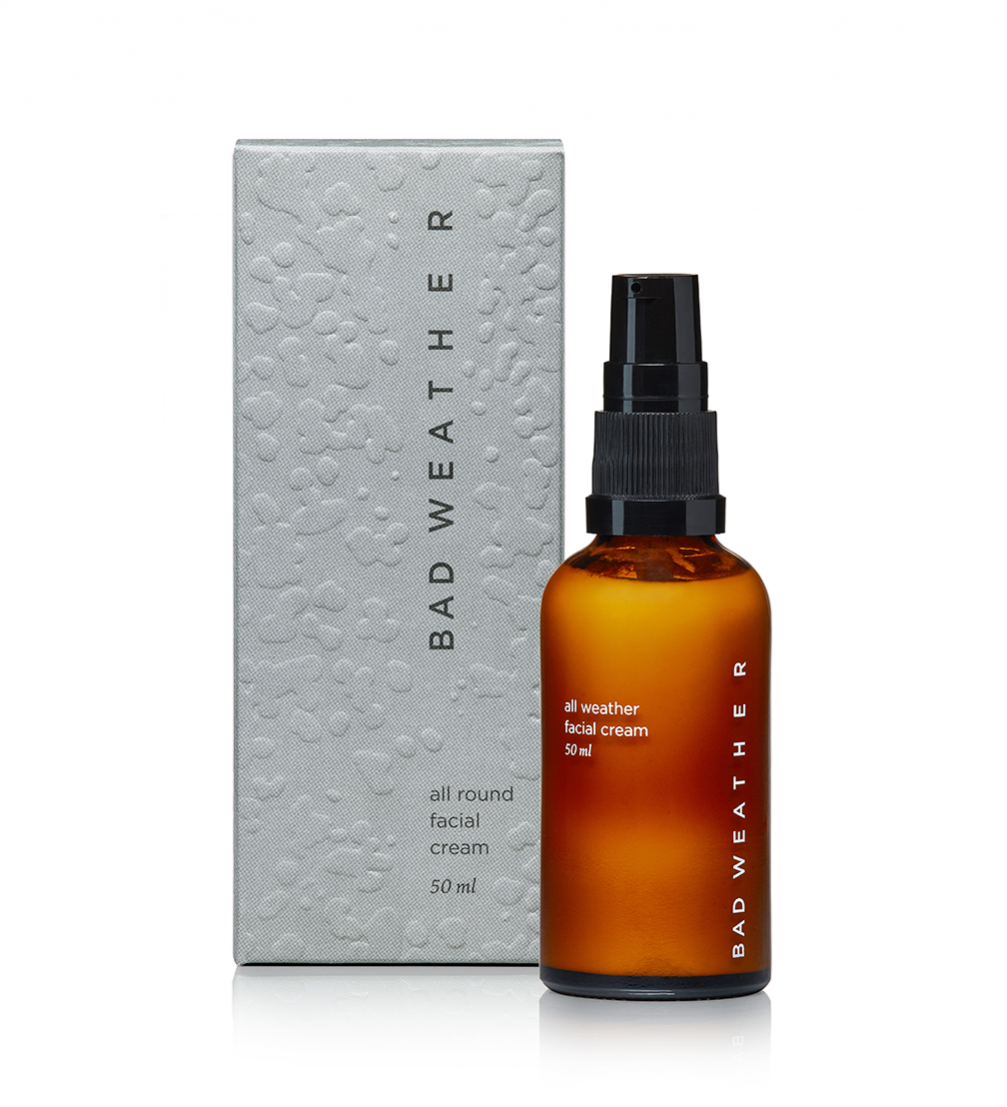 «Bad Weather». Publicity photo
The packaging of the new cosmetics brand for men «Bad Weather» by the design studio «Asketic» is rough, down–to–earth, unobtrusive yet elegant. It received the second place in NAPA Baltic packaging design awards category «Health and Beauty».
The idea of face–care products for men came to Jānis Ķesa a few years ago when he worked at «Dabba Cosmetics» company. Although their products are mostly unisex, he noticed that the purchases were made almost exclusively by women. Jānis came to the conclusion that men need special approach both in the formulas of the cosmetic products and the communication of the brand. Now he implements these ideas in his own brand «Bad Weather» that offers cosmetics for the contemporary man.
««Bad Weather» marks a path to self–acceptance and awareness that men's skin ages as well. That self–care isn't a manifestation of femininity but rather an obvious part of one's daily routine that improves the quality of life. Creating the line of face–care products, we followed the principle that one product is capable of everything. The use of cosmetics should become as simple and manly as facing bad weather that is often present in this part of the world,» Jānis Ķesa tells about the brand's mission.
To find and implement a suitable visual solution that would match the concept, Jānis collaborates with the design studio «Asketic». Its leader Miķelis Baštiks points out that the «Bad Weather» packaging is designed to supplement the essence of the brand and would address its target audience — men who seek simple and effective ways to take care of themselves and environment around them.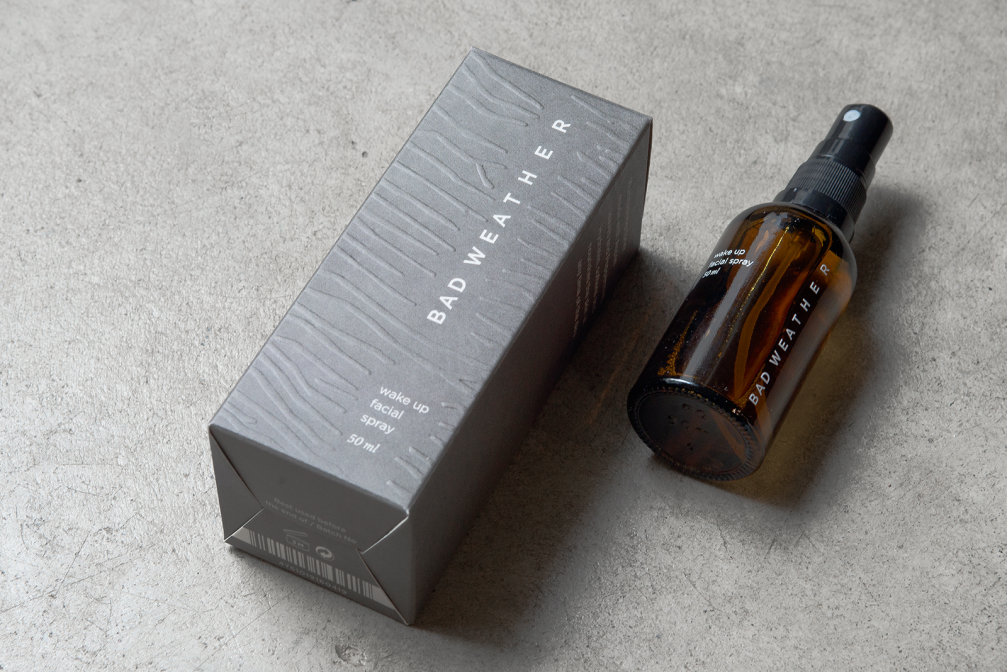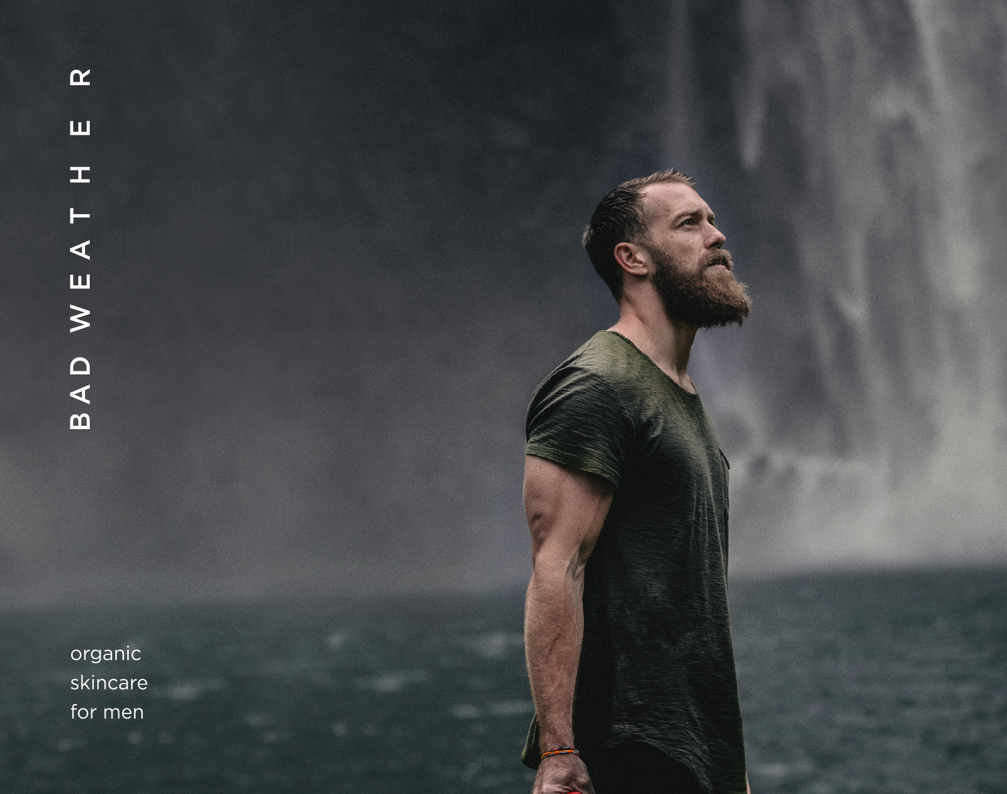 «We went outside, took a look and felt how bad weather actually looks like. We stood in the rain in a cloudy, grey day. Then we «took» the rain and translated it onto paper and packaging,» says Miķelis. The result is down–to–earth packaging with texture, character and untamed roughness, described by the designer as «deliberately unfinished». «In some way, it is the opposite of the beauty industry's standards where everything is polished, bright and colourful. The graphic elements on products themselves are ascetic as well to make them unobtrusive in the daily routine. They also create contrast when opening the box,» comments Miķelis Baštiks.
«Bad Weather» is one of the members of Investment and Development Agency's of Latvia Valmiera Business Incubator, while currently its products are mostly available in particular concept stores. Because of the natural ingredients of the products, Jānis Ķesa hopes that in the near future «Bad Weather» cosmetics will also be available at eco–shops, barber shops and online.