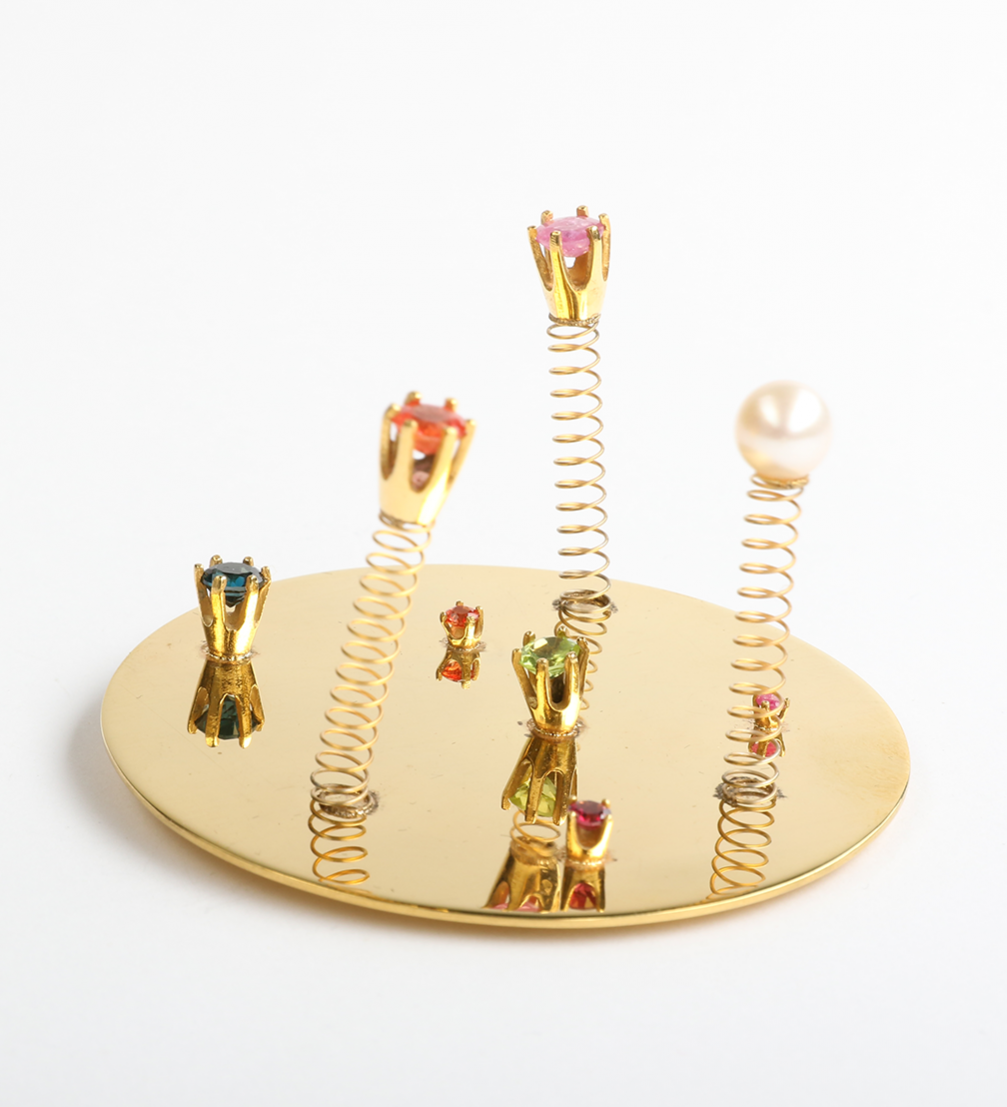 Réka Lörincz. Publicity photo
From June 14 to September 10, the art gallery «Putti» will host a contemporary and conceptual jewellery exhibition «Sunlight in Butterfly Wings» with colour as its leading motive.
«White is just light, colour is a subjective feeling that occurs in the human brain when light waves of a certain frequency are exposed to the eye,» write the creators of «Putti» new exhibition «Sunlight in Butterfly Wings», emphasizing the subjective and variable nature of colour that serves as the leitmotiv of the exhibition.
«The environment in which I find myself influenced can also be seen in my jewellery, my works. The colours are expressive and bright, they create special structures that can reveal to the viewer the world I have invented,» says artist Xavier Monclús (Spain), whose works inspired by Menorca island will be on view at the gallery.
Since ancient times enamelling has been the only type of metal colouring with a long–lasting effect, and the technique is still popular in contemporary jewellery as the visitors will be able to appreciate in jewellery by Valdis Brože and Sergejs Blinovs.
The artist Heng Lee (Taiwan) focuses on flora and fauna and mixes precious metals with colourful embroidery, while Erato Kouloubi (Greece) uses pink colour as a symbol to draw attention to women's rights.
From June 14 till September 10, the exhibition «Sunlight in Butterfly Wings» will be open at the art gallery «Putti», Peitavas iela 5, Riga. More information on the exhibition and the artists is available on the homepage of «Putti».