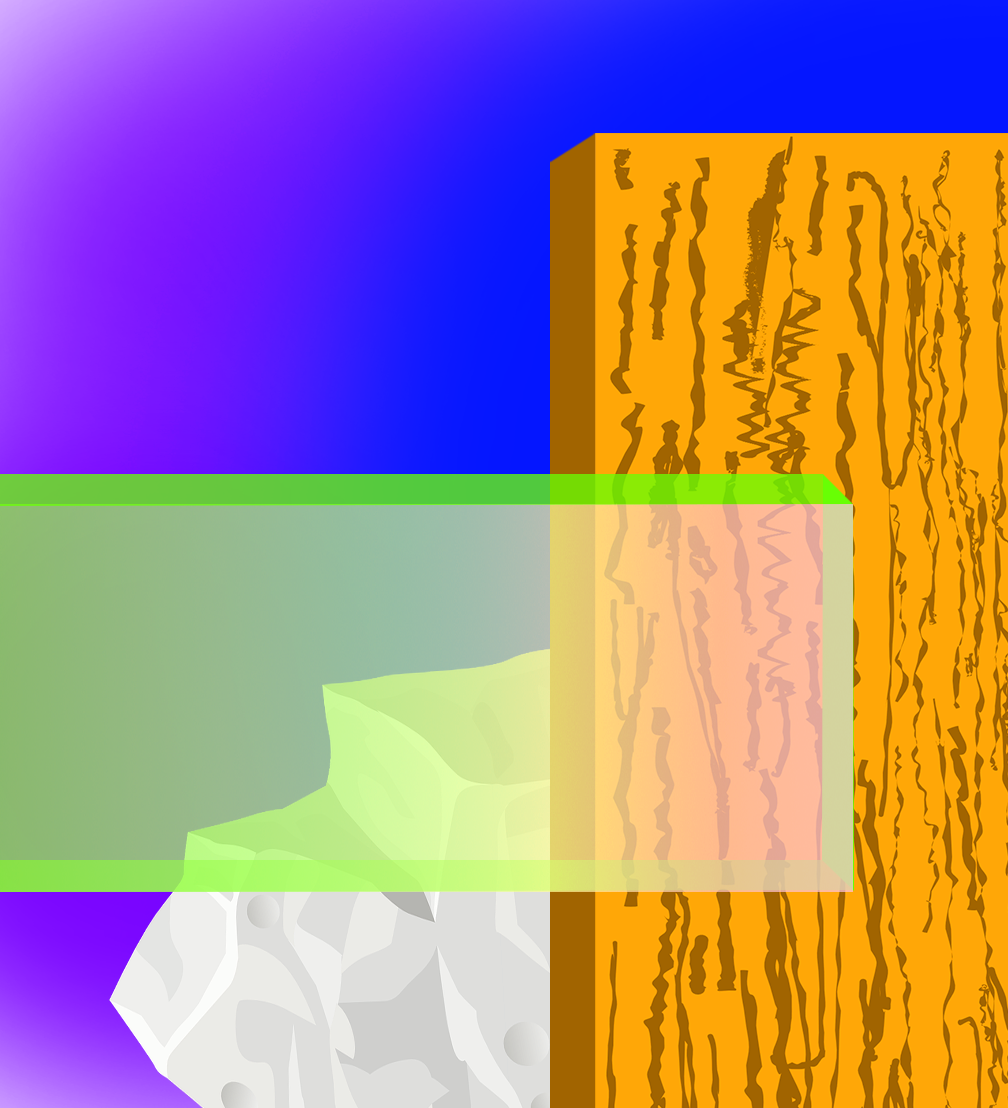 Great design is inextricably linked to the material used to create it. This belief is revealed both in the handiwork of skilled craftsmen and in contemporary design, which, along with aesthetic qualities, also puts responsibility towards resources in the foreground. This time, we look back at the publications from the FOLD archive that focus on the material. In interviews, designer Germans Ermičs and artist Jānis Straupe express respect and love for the material, while the story about DeTales reveals how the brand gives new life to production waste.
«Beauty is not what I am focusing on. I am interested in the material in the first place. If it is beautiful, you don't even need to do much. I choose very simple forms and constructions just so I don't damage the material in any way,» the internationally acclaimed Latvian designer Germans Ermičs says in the interview. Despite the fact that six years have passed since the conversation, his passion for the material has not diminished. Until May 28, Germans' most important works and creative process can be explored at his solo exhibition Gradual at the Museum of Decorative Arts and Design in Riga.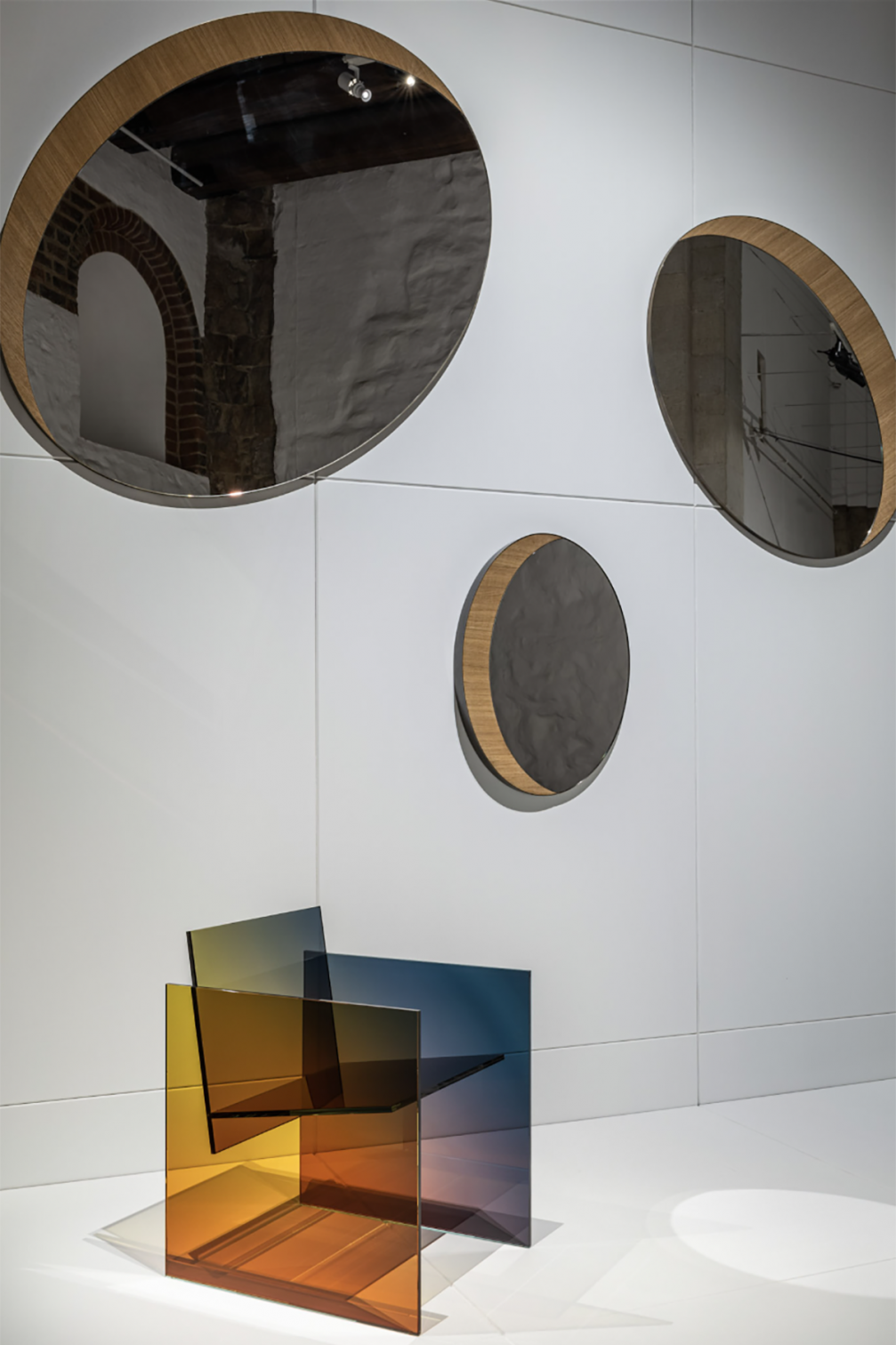 Known as an artist, designer, and wood sculptor, Jānis Straupe challenges our notion of furniture design and craftsmanship. Among his works is the internationally recognized cabinet Beetle, Chair in Chair, Double Table with a tilted surface, and Sharp Chair, which is included in the collection of the Museum of Decorative Arts and Design. «The craft is where it all begins. One can't afford to think only about form; you have to know details, so that a chair that you make lasts. My other advantage — or is it the other way round? — is that I only work with wood. I said it already twenty years ago when I first opened my workshop,» Jānis reveals his passion for the material.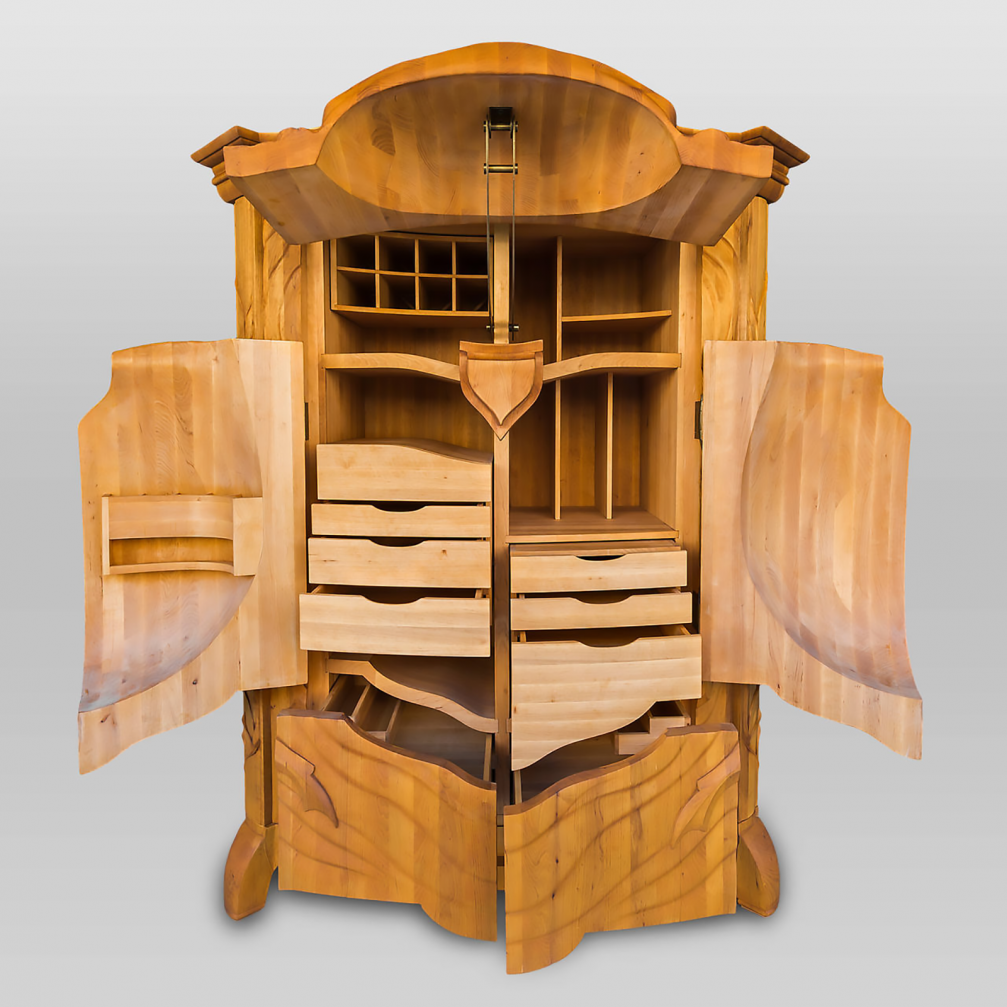 The brand DeTales, created in 2020 by designer Ieva Kalēja, makes interior accessories, using leftover materials from the bathtub production process, thus reducing the amount of industrial waste and creating new value in accordance with the principles of the circular economy. Accessories are made of Silkstone material, and by transferring the aesthetic qualities of natural stone to the artificial stone mass, the brand contemplates the relationship between artificial and natural.