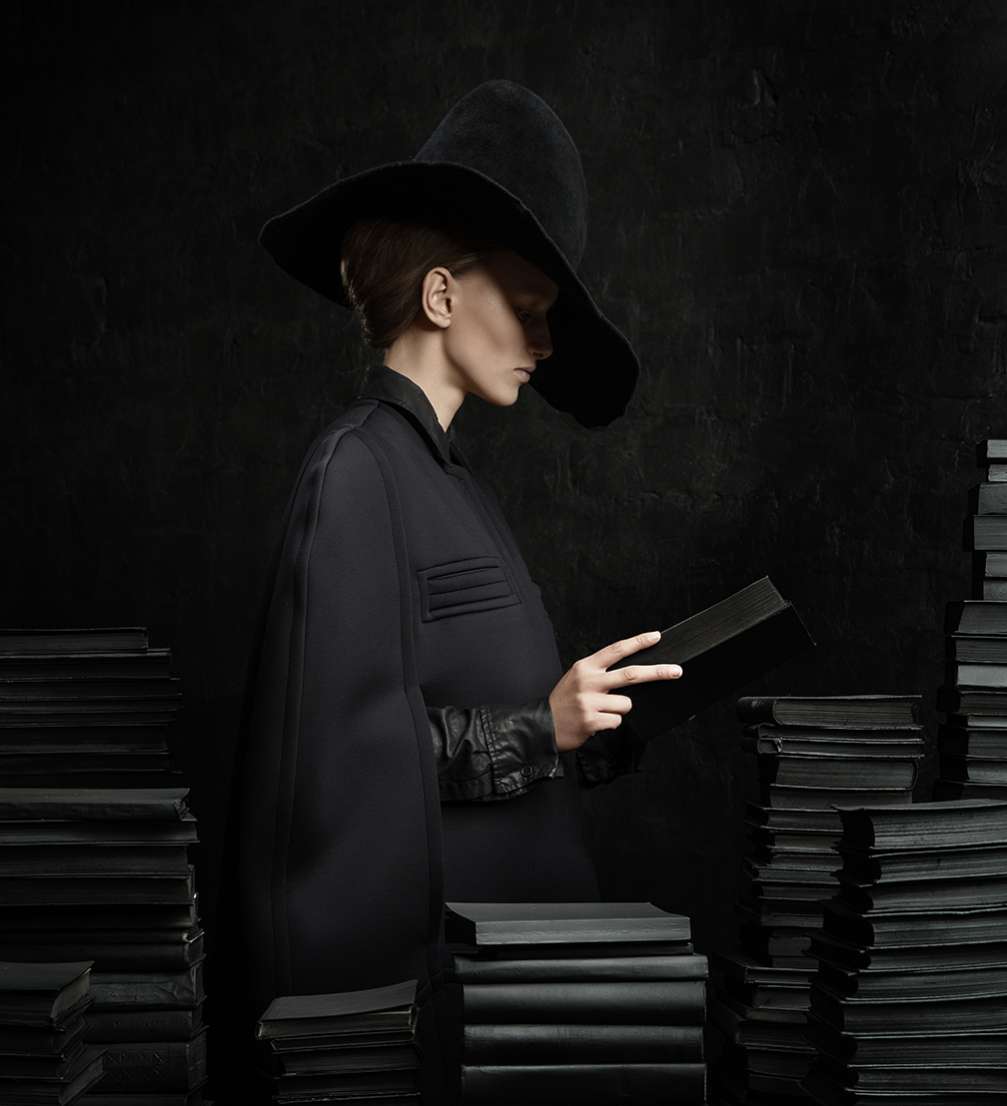 After successfully taking part in Berlin's Fashion Week, the autumn–winter 2014/15 collection «Relics» by fashion designer Keta Gūtmane has just arrived in Paris to be presented in «Void showroom» during the Women's Fashion Week. Meanwhile in Riga, six of the project's photos by Mārtiņš Cīrulis are exhibited at the wine space «Tinto».
Stories Editorial February 20, 2014
Collection «Relics» draws inspiration from the frozen stillness, peculiar flow of time and strict canons of 16th and 17th century Flemish paintings. It experiments with symbols of the past and the present, merging a distant and sacred mood with a contemporary urban atmosphere in the photo series. «Relics» is the first part of a trilogy, which the designer intends to continue in the next collections.
The women's fashion brand «Keta Gutmane» creates ready–to–wear clothing with an inventive use of transformable 2–in–1 details. The collections boldly merge classical style with urban avant–garde aesthetics. Shades of black and grey dominate the collection, and the smooth and matt, as well as wrinkled and reflective textures of fabrics create a wet asphalt–like, rubbery–leathery feel.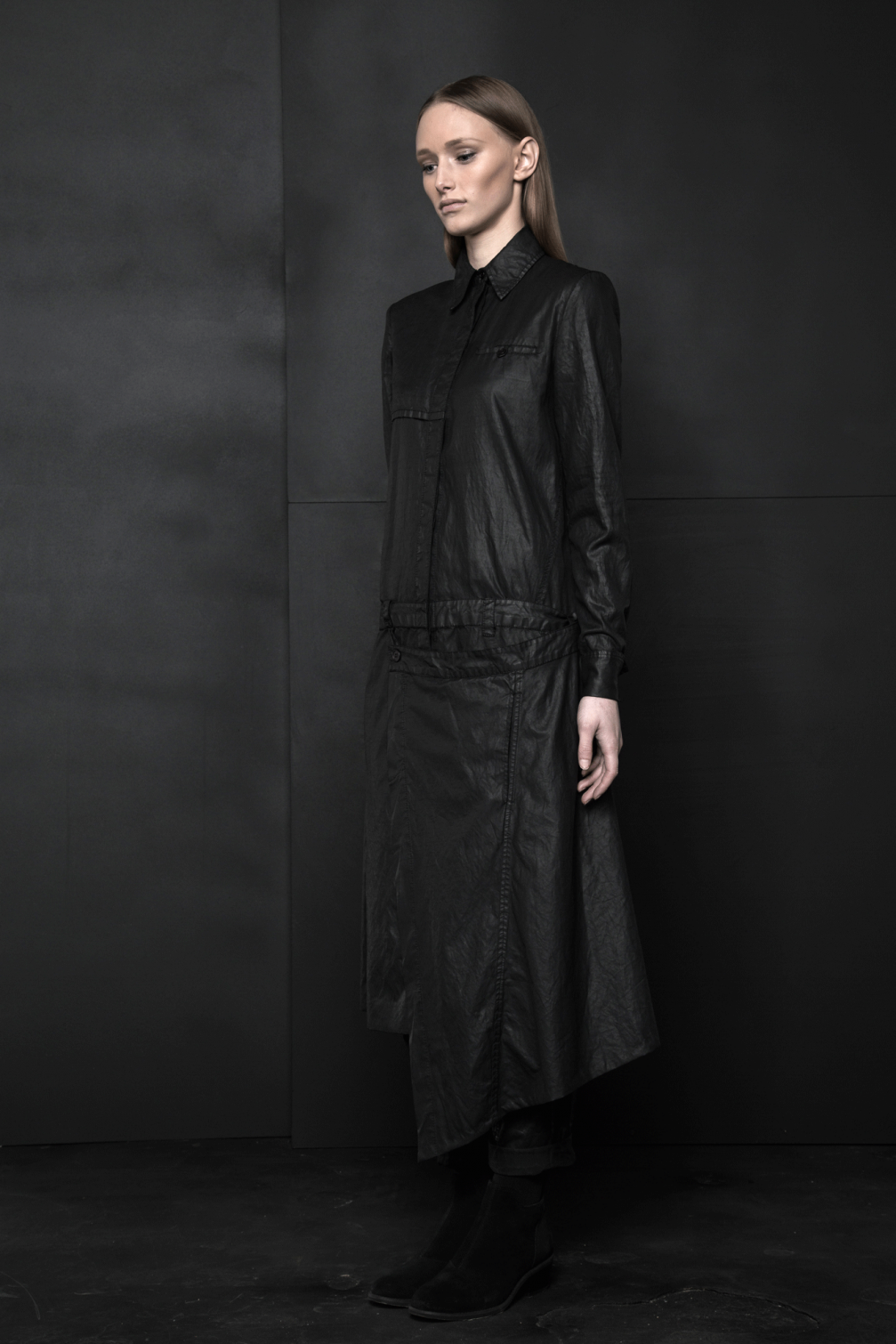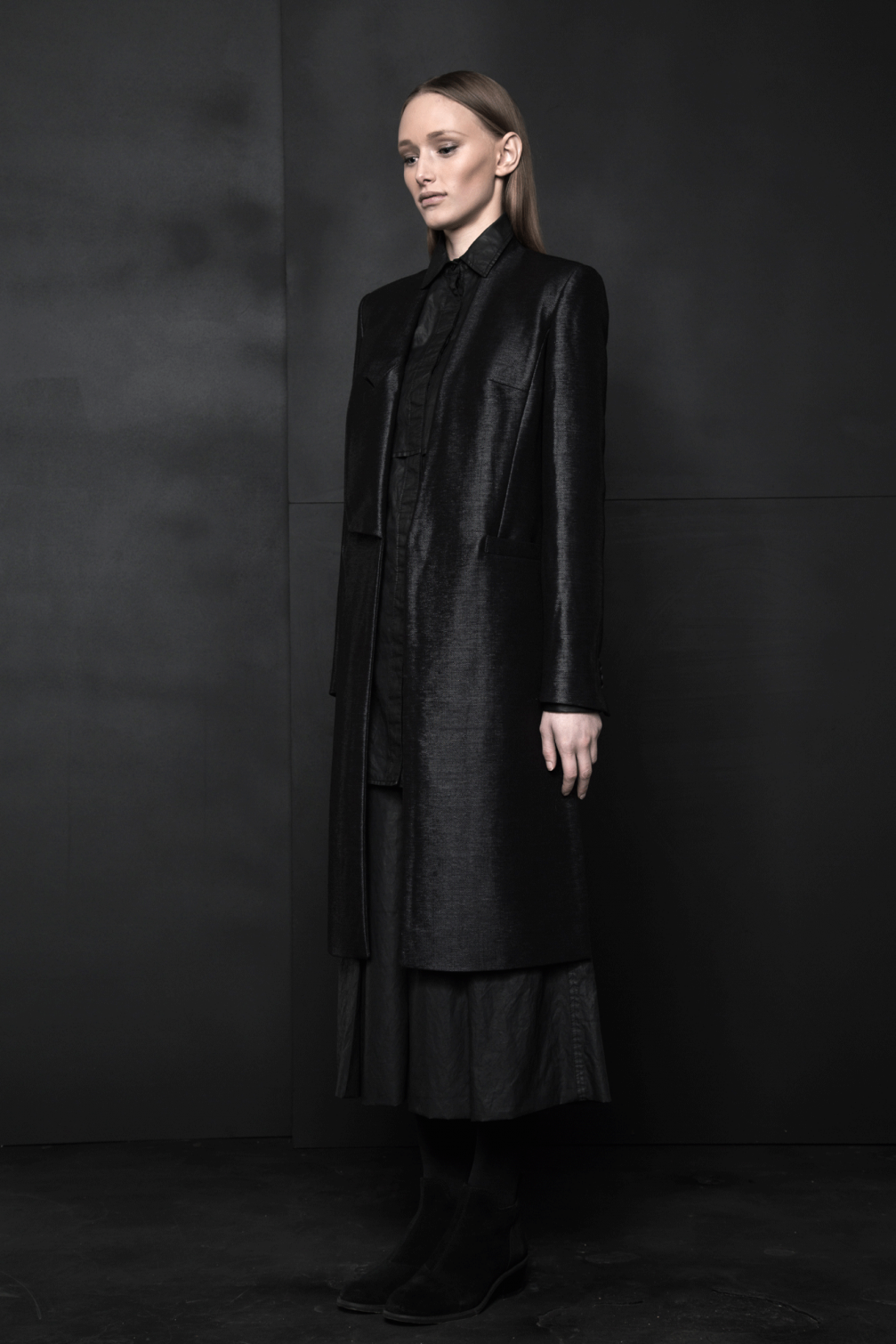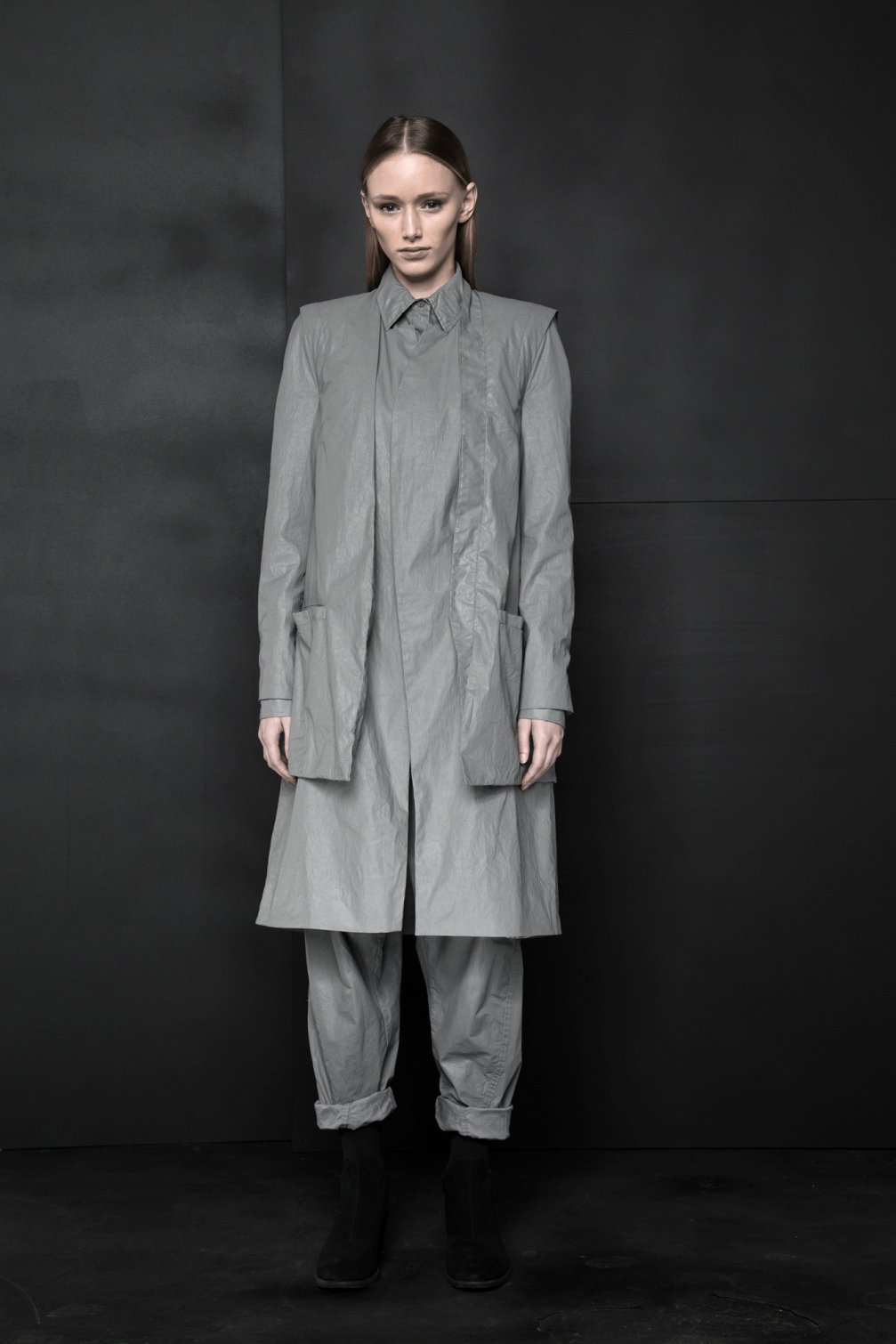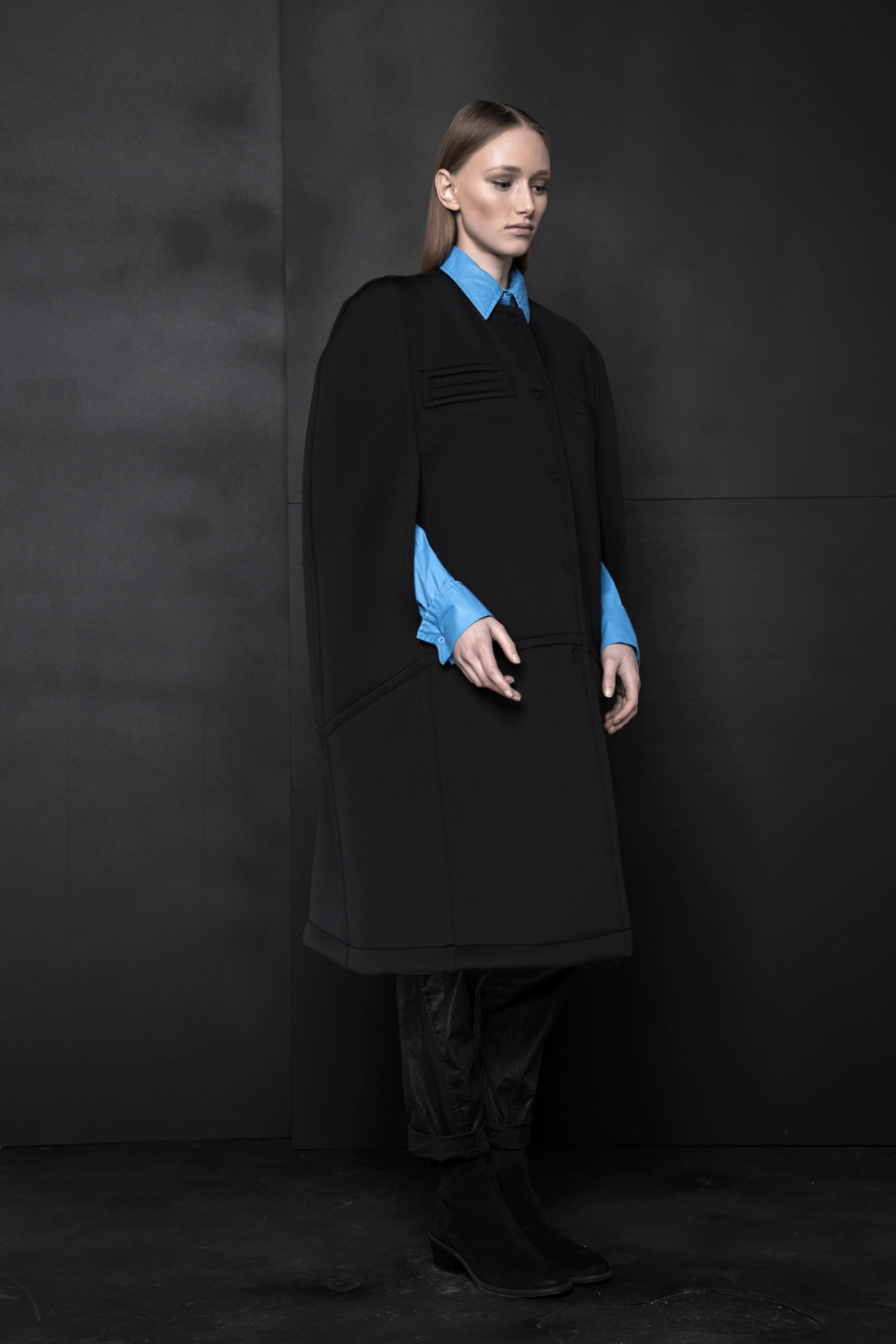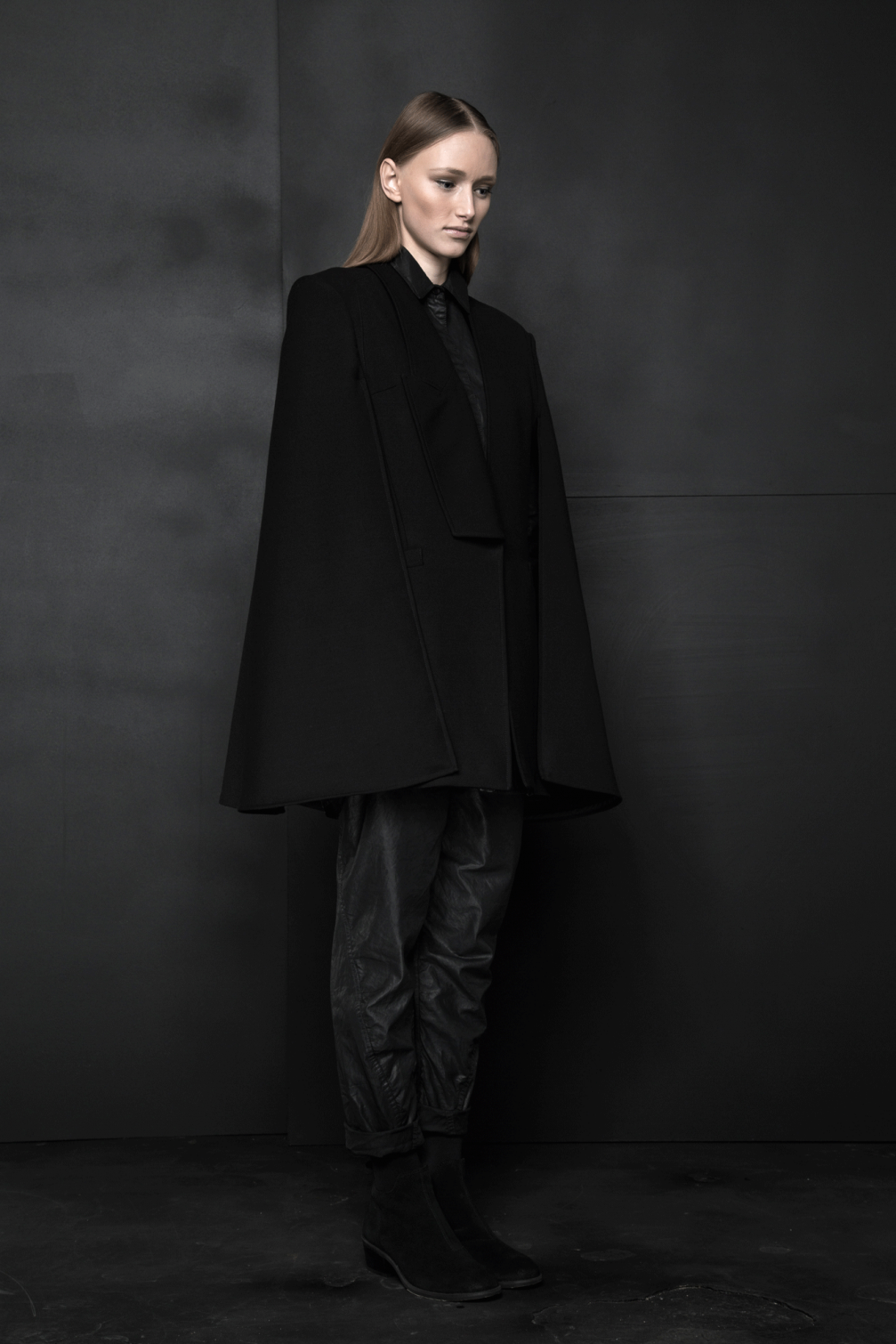 The work of photographer Mārtiņš Cīrulis makes the observer wonder about the changing meanings and uses of symbols, language and objects throughout time. His photographs document the change of modern–day icons into relics. There are three pairs of photographs exhibited at «Tinto»: three compositions with garments of the collections and three complementary still lifes. Mārtiņš explains that the pieces serve as illustrations to the visual concept of the collection: history, its interpretations today, and attempts to portray it.