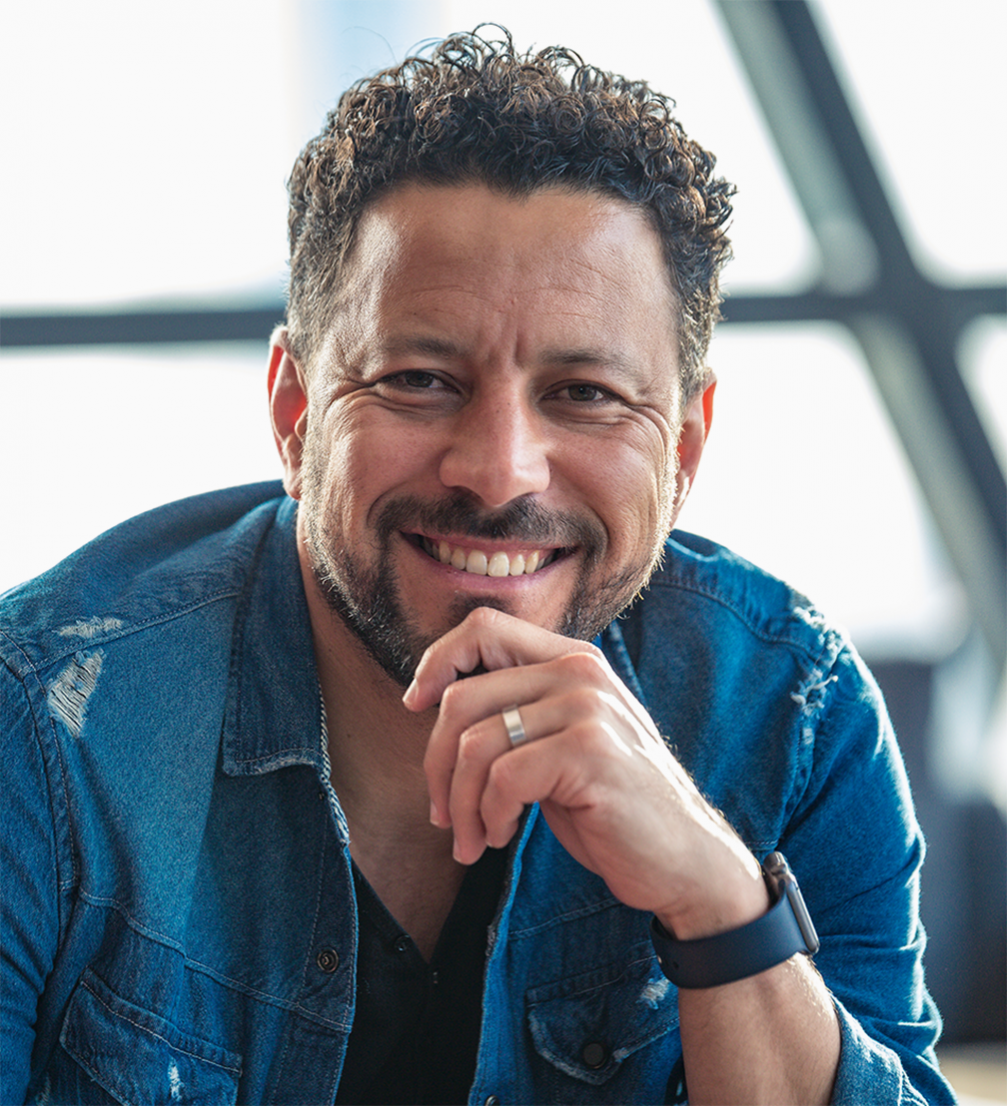 Beto Fernandez. Photo by Lauris Aizupietis
This spring, at the invitation of the Latvian Art Directors Club, Beto Fernandez, creative director, gave a lecture in Riga. His works have won over 200 international awards, including dozens of Cannes Lions and D&AD Pencils, while the video Real Beauty Sketches for Dove is the world's most viewed advertisement of all times. However, Beto doesn't rest on his laurels — born and developed his career in Brazil, worked as the global creative director at BBH London, he has challenged himself once again and become a partner at the agency Anomaly in Los Angeles.
Many famous names in advertising come from Brazil. Was it the environment that prompted you to get started in this industry?
I have a twin brother, Renato, and when we were seven years old we started to draw comics. Around 14 we started to make art exhibitions with our drawings and publish these cartoons in the local newspaper of our hometown. That kind of exposure opened a lot of doors for us, we were approached by companies that would ask us to do things, so we started to combine cartoons with design solutions. When we were 18, we were pretty sure that advertising would be the right way to merge these things.
During the studies, we started our own agency called Twin Souls. Terrible name, I'm not good at copywriting. During the four years of university, I had my own agency. We had a lot of clients, but we were not evolving creatively. That is why we started to apply for jobs in agencies. We started as a trio — me, my brother, both art directors, and a copywriter. We managed to convince the agencies to accept us like that.
Currently, you are the creative director at BBH London, an agency that has created many iconic ads and works with big clients. Why are you moving again, this time to Los Angeles?
When I was in my hometown Curitiba, everybody had the dream to work in the big market in São Paulo, and not just that, but also to work for a big agency. I managed to do that, I worked at two top biggest agencies in Brazil — DDB and AlmapBBDO. Then I moved to Ogilvy, and for the first time, it became the agency of the year at Cannes (Cannes Lions International Festival of Creativity — V.V.). No other Ogilvy in the world had managed to do that. It was a massive thing. I started to receive many job invitations from all over the world. I decided that it is a good time for new challenges, and moved to BBH London.
I live in London for 2,5 years. To be honest I was planning to stay longer, for 3-4 years. To make a change for a brand on a global scale, you have to be in London. We are doing that right now with Absolut, with a new campaign that brings back some of the heritage and the bold attitude of the brand.
And right now, I also received an offer to become a partner in this amazing, modern–thinking agency Anomaly and move to LA which is a very exciting city now, in terms of combining entertainment, innovation, technology and advertising.
How has the industry changed since you began working in advertising?
When I started, the advertising world was totally different. Advertising was perceived as a skill set of art directors and copywriters to make TV ads and print. Around year 2000 advertising in Brazil started paying attention to the digital environment. It was a struggle; a lot of old-school creatives were against it. I was thinking — hey, I will never let it happen to me, I had to be ahead of everything new. I was very enthusiastic about innovations, me and my brother were quick, and not afraid of the technologies, the Internet. So, at the time when the old-fashioned art directors could do three things, we were able to do seven. It was a major advantage.
I grew up learning advertising through print, which is very good in Brazil, but I felt that the world is moving elsewhere. In the end of 1990s I was pushing the innovation, for example, by making hybrid teams. I hired a director from digital, a copywriter from offline, and I made them into a team to force them to take on different things. This kind of openness to the new in advertising allowed us to create the first social experiment — the Dove Sketches.
Real Beauty Sketches for Dove reached millions of views. Could you please tell more about the work behind the scenes?
We were not copying something that we saw, we just wanted to do something cool. Instead of having the media define how to solve the problem, we were just thinking of the solution. At the beginning, we didn't know whether it will be a TVC, print or viral video.
The brief was really open. But for the creatives it was hard because they have their skills — a copywriter who is an expert in writing TVC's will think in terms of TVC because he is used to think like that. We tried to push creatives to be different. I said — don't bring me an execution, just some insightful idea, something clever that you discover about the topic. That was the investigation. Coca–Cola calls that a liquid idea, it doesn't have a shape, and only after you start to think how to bring it to life. This is how we ended up creating a social experiment.
We got a brief that said: «Only 4% of woman think they are beautiful». For a guy that is shocking information. There is a big difference between reality and how the women perceive themselves. How can I do something to shake that?
If you take two girls who are friends and ask one of them: «What do you think is beautiful about the other one?» She can point out sixty things. And then I would ask you the same question and you would point out two things. If the woman could draw herself, everything she thinks is beautiful will be smaller because she doesn't value that. And everything she thinks is ugly like big ears or a pimple will be exaggerated. We become some kind of a monster that doesn't represent who we are. That was the idea.
How would you explain the enormous popularity of this campaign?
It was not an advertising bullshit. It was not a trick or a product that tries to tell you something. We had a hypothesis, and when we started to shoot we had no idea whether it will work or not. We didn't fake a thing, and I think you can feel that when you see the video. It's believable. When you can feel it, it touches you, and if it touches you, it moves you.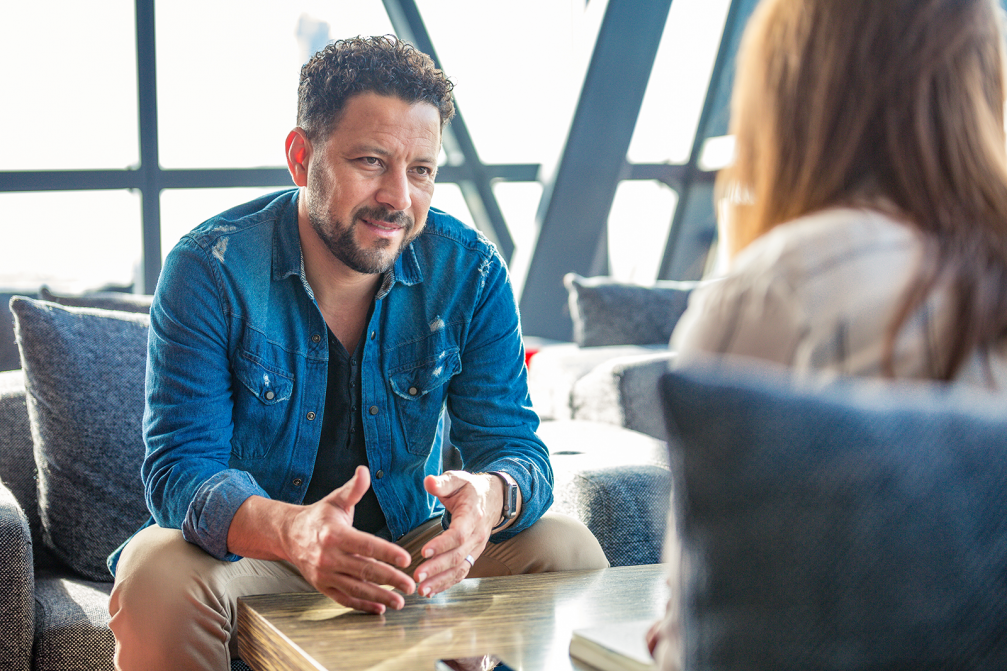 However, part of society is firmly convinced that all advertising is a lie, and does not show reality in its true light. How can one believe that such a social experiment isn't some nonsense?
In a way, a social experiment has become a trick in advertising now. Lots of brands are pretending to create social experiments. A good social experiment that came after Dove Sketches was created to sell chewing gum (campaign for «Beldent» by «Saatchi&Saatchi» — V.V.). It was based in the belief that people think — if you are chewing gum, you don't respect others, you don't look serious or nice. They took twins who were dressed as policemen. One of them was chewing gum. Then they would ask the viewer — who do you think is the good cop? Everybody pointed to the one who had the chewing gum. Who do you think would ask for a bribe? They guy who's not chewing a gum. When you watch the video you are making the same choices as people there. That's a good social experiment. I don't have to trust in what they are saying because as a viewer I'm feeling exactly the same.
Many of your ads, starting from the Real Beauty Sketches to the Bald Cartoons to support kids with cancer or the Proud Whopper that speaks against discrimination, are very emotional, touching.
I don't like to think that it is my style. I just try to find a solution for client's problem whatever that is. But it just happened that most of my iconic work touches the social points. We are surrounded by advertising, and most of it says — my product is amazing, I do something really cool. It is nice that brands choose to use their time to talk about something that is good for society. When creating a project talking about inclusion of LGBT for Burger King, we are not taking advantage on LGBT to sell burgers. We are using our platform in the world, and instead of talking about us we are talking about the issue.
If a brand is just using the issue to show off, it is wrong. If a company wants to do something, for example, about the pay gap, they have to look at what is going on in their own business. You have to change internally, and then you can use it in your ads. If you are not serious about it, do something else.
During your talk in Riga you mentioned the 70–20–10 principle as a useful tool to encourage clients to take on bolder, unusual ideas. Could you elaborate on that?
Today the number of young people who see what we do is going down. They rarely watch television, they choose content on demand instead. It means — without ads. The biggest risk is to spend money on an ad that nobody will see or that will remind of someone else's.
That is why I started talking to clients about the principle 70–20–10, which is a nice way to create a methodology of taking risks. It means that if you have a company and you know that you can't afford to be as modern as, let's say, Red Bull, which is totally innovative in terms of communication, you keep 70% of your budget for very traditional solutions. Then with 20% of your money, you try to push something, still traditional enough, but with little innovation in terms of media buying, for example. 10% is a pure risk.
Think about your money in the bank. You don't risk all of it, you take a little bit. If everything goes bad, it's not such a big problem, because 90% of your savings are still preserved, but if it goes well, those 10% can bring a big revenue for you. That is what brands should do more. Take a risk with something, because if you think about the ideas with the biggest impact in the last few years, in 90% of cases this methodology was used. And it could be 5% instead of 10%.
It just means you take your annual budget and save 5–10% for a very bold project. Don't do research or focus groups.
The more you apply control and security, the more average the result will be. If you are so afraid to let go of your control, then the ad will come out looking like something you have seen before.
In advertising results greatly depend also on the task given by the client. What is a good brief?
Very often you see a brief that asks for a very ambitious, bold campaign that at the same time requires you to do ten different things. We, creatives, have to say it to the client directly, that with a brief like that the result will be more or less average because it is impossible to fulfil ten different objectives in one campaign. As a result, the campaign isn't amazing, the client is disappointed, and it is, of course, your fault. If the client really wants to do something great, he has to compromise in the brief.
Not every ad has to be very original. For example, if you have a travel company and you want to make an ad saying «now from Riga to London for only 120 euros», there's not a big ambition there. It is a traditional ad, just announcing the price. But if the same travel company says — I want to bring more tourists to Latvia, the brief could be exciting like «Everybody goes to Paris and then they recommend it to others. Not as many people come to Latvia. How can we change the game?» Now that's a brief. If you work at this travel agency, save 5–10% of your money for a risky idea with no focus groups, no committee of 25 people that have to approve it. Just make it.
At the lecture, you said that you involve the whole agency in generating ideas. Why and how does it happen?
When the brief is really exciting I can't rely only on one team. If the agency has 75 people, I will give the brief to all of them. They all have different backgrounds, different understandings. Somebody will bring something very naive, somebody will bring something very obvious, some creatives will bring something that looks like the ad they have seen before. But then you have a wide range of things you can evaluate, like what are the things that would stop me, which would I like to spend my time with.
However, it is not about my opinion, I just try to evaluate which idea would work. So, if my job is to irritate Trump voters, I will ask myself if the idea is irritating or not. «Oh, my friends think the idea is cool» – that's also not the criteria.
Sometimes I think we are making and evaluating wrong ideas. Overall advertising has become very self-centred. We eat, drink and sleep advertising, and then we re–create new ads. It is like a circle which is really bad…
How to avoid that?
There is a good and a bad side for a creative to have a big ego and ambitions. The good side is that you push harder, you try more, you are restless and you have a vision of what you want to become. The problem starts when you try to solve your problems, not the client's problems. Advertising has been through a period when a lot of creatives were creating things for their peers just to show off how clever they were and to compete for awards.
However, those who work in advertising have to put themselves in the position of the consumer of that product, they have to understand how people behave. The better the understanding, the better the result. For me, empathy is something that I'm missing in advertising from the creative side. We should all have more of that.
What does the future of advertising look like?
Advertising is evolving and it will always be important because products are all around us. It started as a need to educate about something. The first ads in history, they are teaching you about the functions of the product. If you don't have a washing machine, you need one, and what to do with it, it is just a box. The teaching is not necessary anymore, overall we know how most of the products work, what they stand for. Now brands have to find a way to be a part of people's life, to be a part of what people are looking for.
You mentioned empathy. What else are prerequisites for good advertising?
You have to be an interesting person to do an interesting work. That's the biggest challenge. Those who work in advertising have to be open to everything from the exhibition of Ai Weiwei to the Disneyland. Sit in a bus for four hours talking with a countryman about his life, and listen to the person. What you will learn will be an instrument for you to use in your job. Going to art galleries, seeing how design has changed something — these should be the stimuli.
Also, we have to like people. Otherwise, we are doing something just for ourselves, for those who are well–trained in reading advertising. Ads sometimes have to be simple, you don't have to do something sophisticated to be good. Just take a look at other industries that relate to people, like the music business, cinema.
Can you name an example of an ad that has spoke to you as a viewer?
I liked the Sorry, I Spent It On Myself campaign for Harvey Nichols shop by Adam&EveDDB. It is based on an observation that when people are shopping for Christmas, they very often end up buying something for themselves. You watch the ad and think — shit, that's true! Working in advertising, you have to understand different kind of behaviours, and you have to be interested in what's happening in the world.
Something you hear can become a trigger for something nice. That is what comedians do — they take an observation and turn it into a joke. Creatives in advertising should take that observation and turn it into communication.