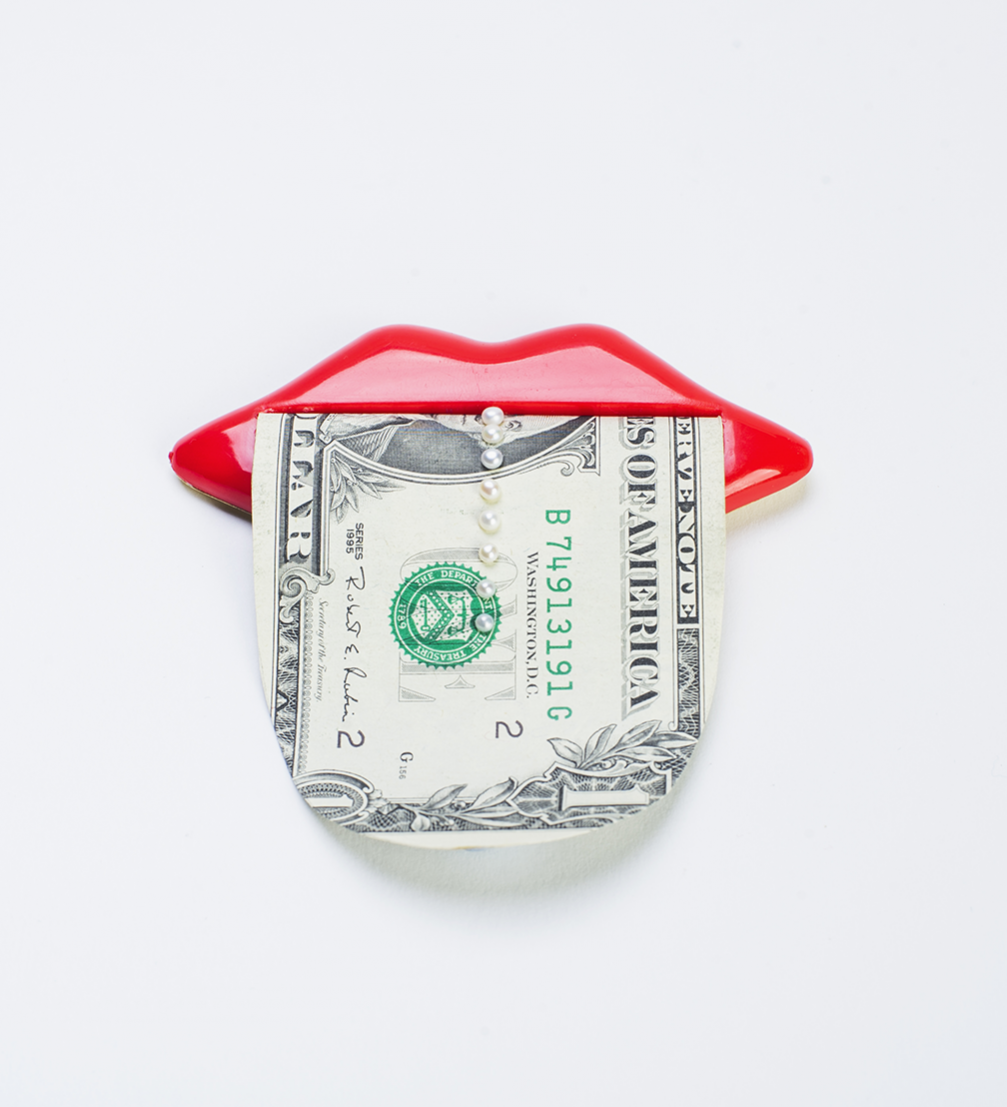 Brooch «Money Talks» by Réka Lörincz. Publicity photo
From September 8 to 27, the art gallery «Putti» will host a contemporary jewellery exhibition «Supercalifragilisticexpialidocious — Jewellery Is Not Only Jewellery», featuring works by Hungarian artist Réka Lörincz and German artist Gisbert Stach. On September 6, a lecture by both artists will be held at the Goethe–Institut Riga.
Stories Editorial September 1, 2017
There are many misunderstandings in the common meaning of jewellery and in the thinking of what jewellery should be. On the border of kitsch and consume Réka Lörincz from Budapest and Gisbert Stach from Munich show a colourful kaleidoscope of jewellery, objects, installations and films where they try to define and enlighten the field of jewellery in a new humoristic, critical and philosophical way.
Réka Lörincz's jewellery is playing with the colourful world of plastics and toys that she is deforming by absurd and surrealistic elements into amazing jewellery pieces. Their objects are pretending to have a function. But by combining abstract materials the visitor is surprised by the humour and colourfulness of the installation. She has studied at the Hungarian University of Craft and Design, has shown her works in various group and personal exhibitions around the world.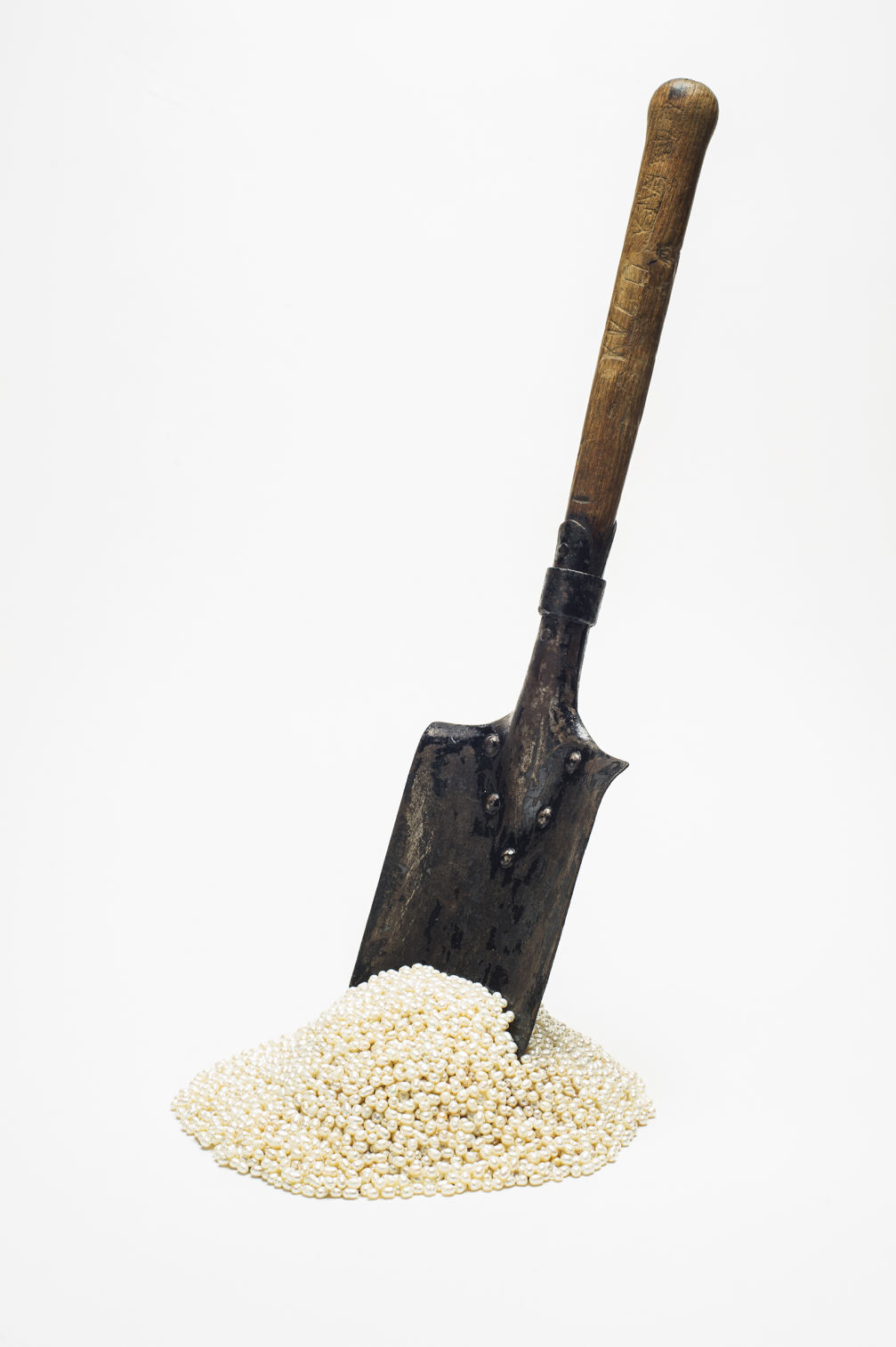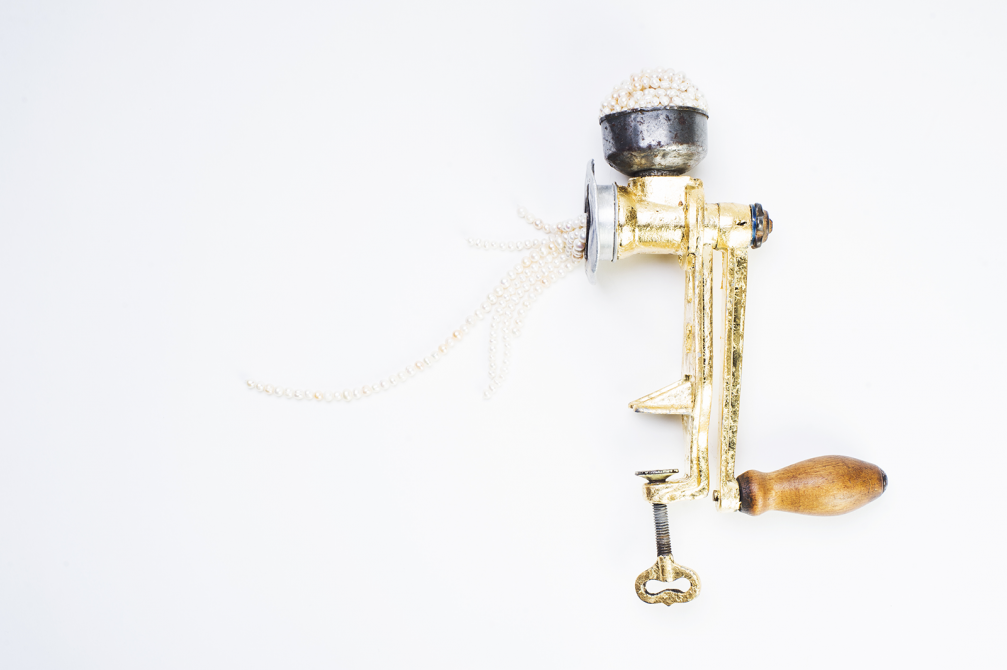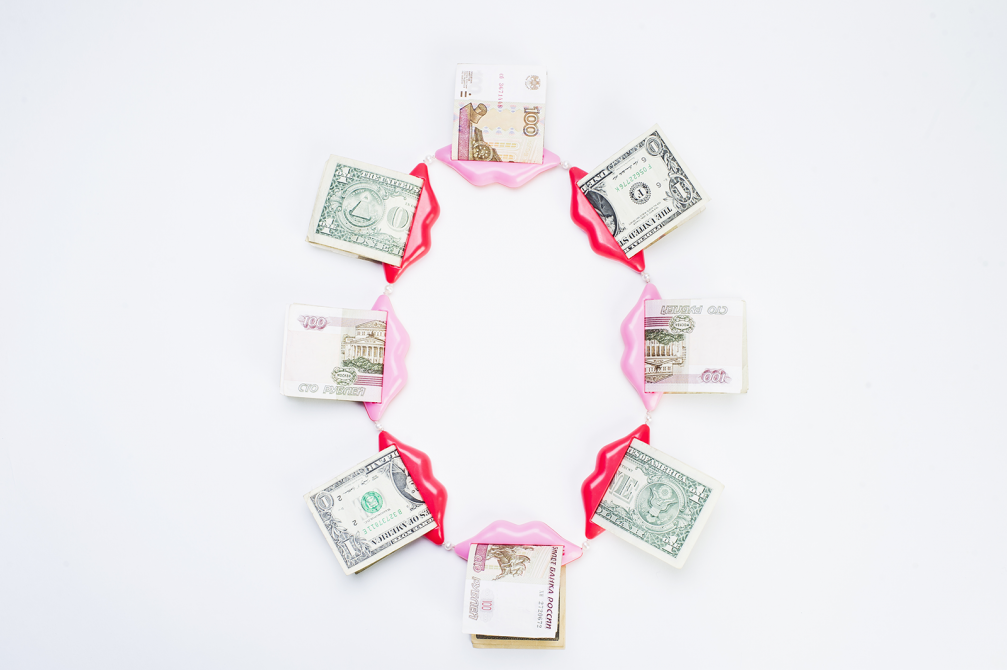 Gisbert Stach is working on processes that are manifested in time and nature. By filming the dissolution and destruction values and symbols he is questioning with his video works about the meaning of jewellery in our society. On the other hand, he is creating and rebuilding objects from the everyday life like fast food that surprise by unexpected materials. Gisbert Stach has studied at the Munich Academy of Arts.
In collaboration with Goethe–Institut Riga «Putti» also invites to a lecture by both artists «Jewellery: the primal source of nature» on September 6, 18.00, at Goethe Institute in Riga premises, Torņa iela 1. The event will be held in English, with a simultaneous translation in Latvian.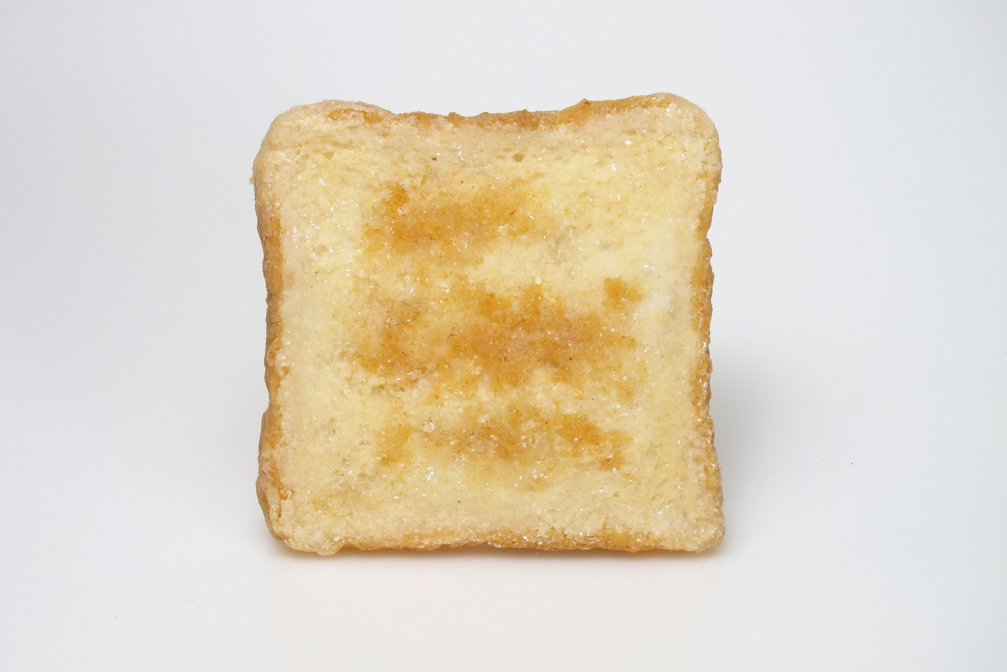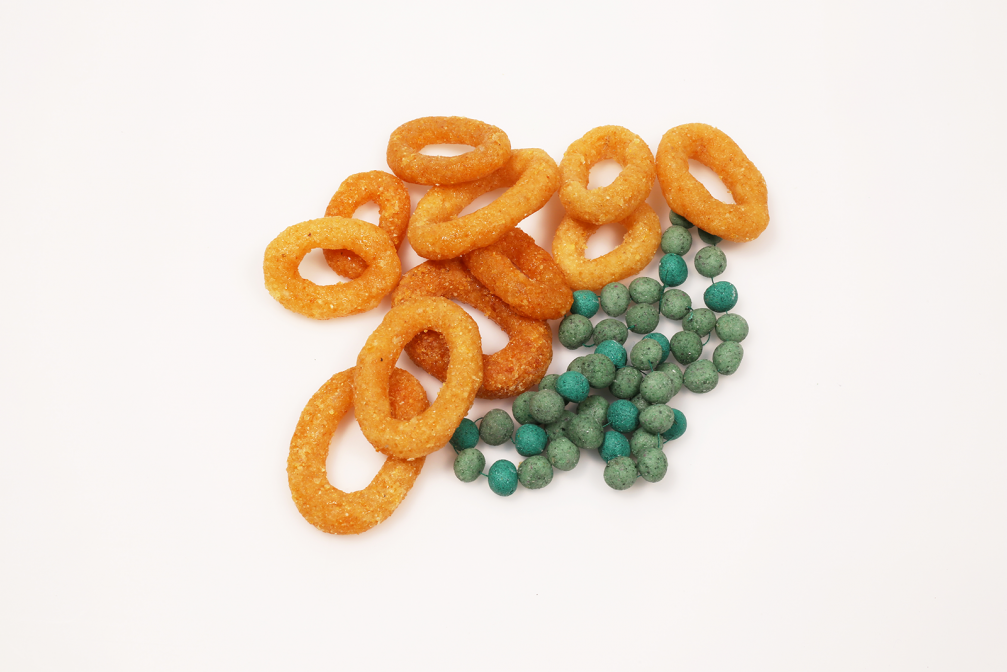 The exhibition «Supercalifragilisticexpialidocious — Jewellery Is Not Only Jewellery» will be open at the art gallery «Putti», Peitavas iela 5, Riga, from September 8 to 27. More information on the exhibition and the artists is available on the homepage of «Putti».