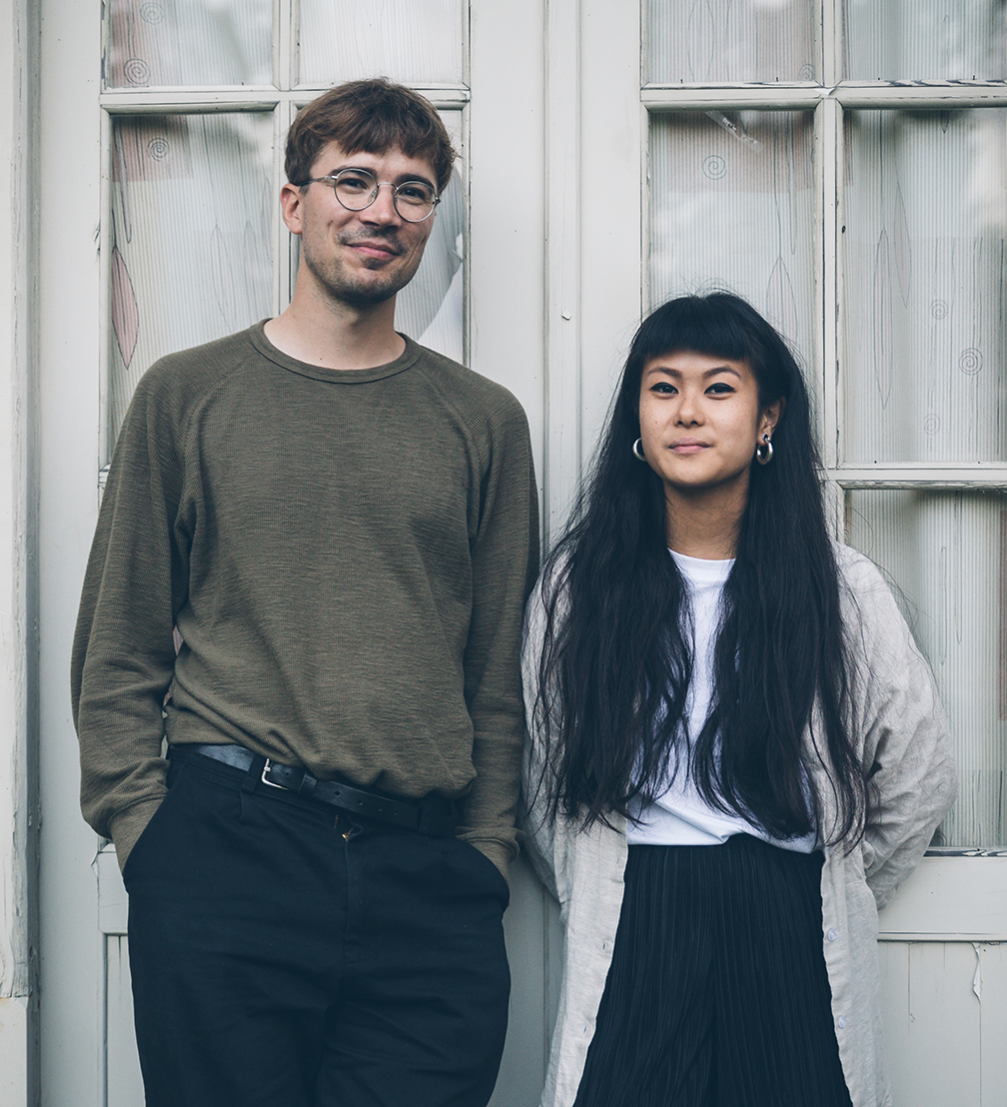 «Wang & Söderström» is a fresh creative studio in Copenhagen, founded by two charismatic recent graduates from Sweden — spatial and furniture designer Anny Wang and architect Tim Söderström. In their work, they mostly focus on an exploration of digital and physical spaces that results in unusual illustrations, bright animations, art and design objects. Despite their relatively short work experience, they have already worked with global clients such as «The New York Times», «Nike», «Apartamento Magazine», «Frame Publishers», and others.
Anny Wang and Tim Söderström visited Latvia this summer to participate in the second MAD International Summer School of Design in Sigulda, which gathered designers, artists, craftsmen and scientists to work together and was devoted to the topic of biorevolution. Until September 10, the works created during the summer school are on display at the exhibition in Sigulda castle.
Meanwhile, in the end of August, the founders of «Wang & Söderström» revealed another ambitious collaboration. This time it is a campaign for Swedish streetwear store «Sneakersnstuff», for which «adidas Originals» have released a new, exclusively designed EQT silhouette. In the studio's campaign, its authors reveal the materials of the product in a very playful way, once again demonstrating the unique set of skills and aesthetics that they themselves call their own universe. Soon, «Wang & Söderström» will open their solo exhibition in Stockholm.
How did you end up at MAD Summer School and what did you do here?
Anny Wang:
We didn't know about the school until we received an invitation to participate. Then we got interested in its concept. Also, the location is extremely nice! And we have never tutored before, so we decided that this would be an exciting experience. Each tutor had a group of around six students and a theme to work on, such as tools, energy, food… We got tools.
What is your own education and how did you both start to work together?
Tim Söderström:
I moved from Sweden to Copenhagen to study architecture and in graduated from the university in 2015.
Anny:
I studied spatial and furniture design in Gothenburg. We met in a bar, became a couple and found out that we like working together as well.
Tim:
It is also important that we can be so honest with each other. You know that you won't hurt anyone's feelings because you have a different opinion. Of course, our thoughts about a particular project can vary, but to work together you have to share a common vision, have a similar mindset.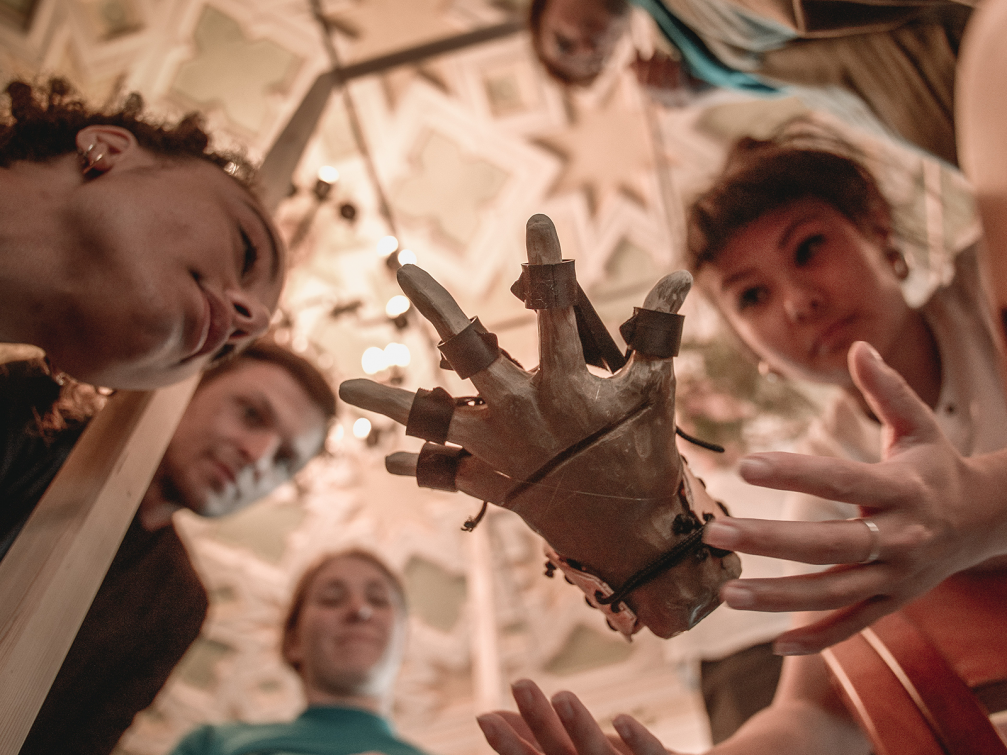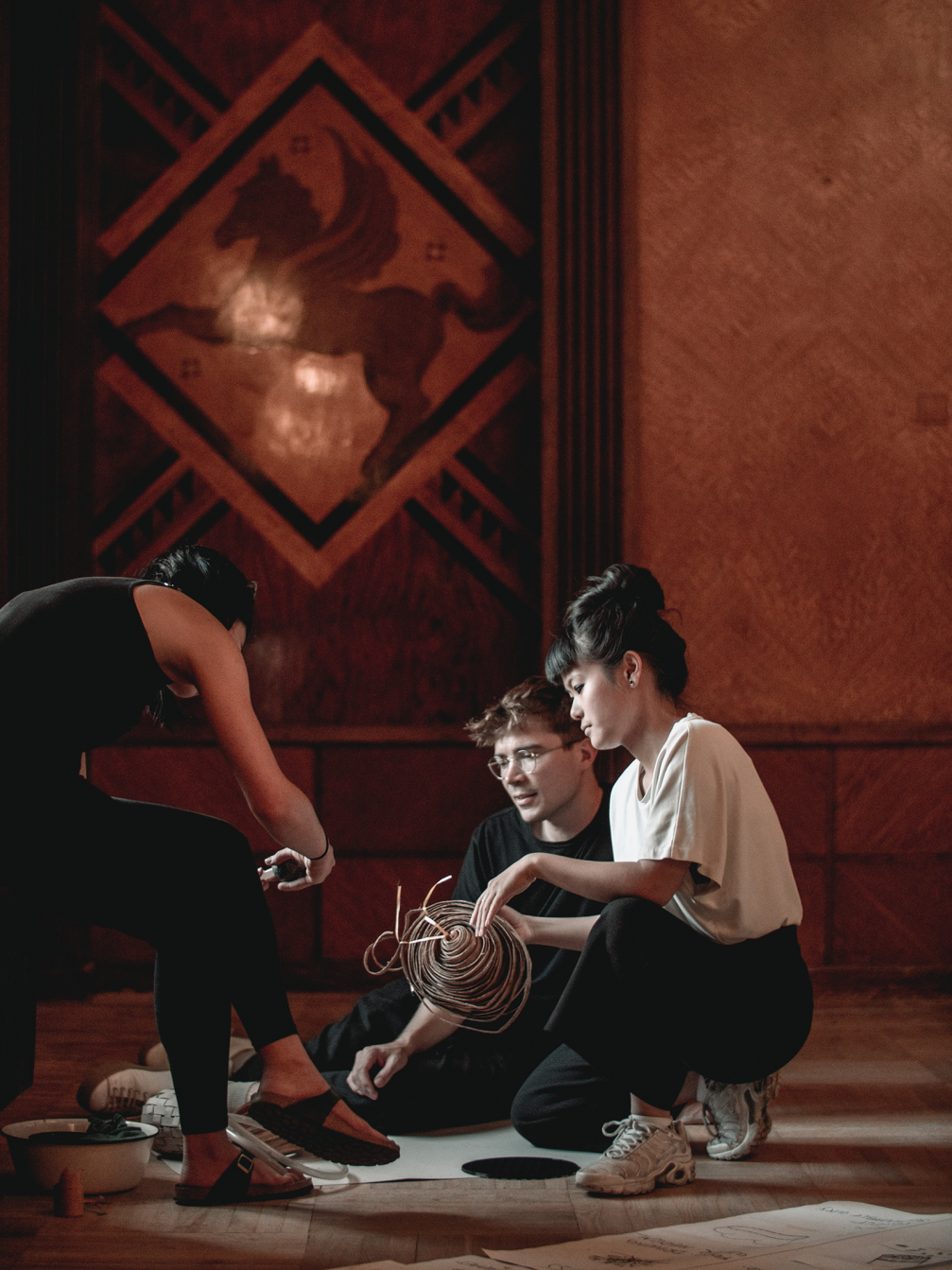 How would you describe your studio? How do you want to present yourselves?
Tim:
For now, it's us two in the studio. Since last September, we have our own space and we are working full time on «Wang & Söderström» projects. That was our first goal.
Anny:
We use 3D software, technologies and various materials to create, as we call them, unexpected experiences. They can be commercial campaigns, but just as well installations, spatial solutions, and objects or illustrations or music videos.
Tim:
We really respect professionals who are masters in their fields, but we ourselves don't have any borders. To be honest, I don't think that we are experts in anything, although we are quite good at 3D technologies, which are our main tool. They are very diverse and can help us to create both furniture and animations. We wanted to create kind of a universe which is in a way just ours. It can be applied to our objects and you can see it in pictures as well.
Anny:
The most interesting part of doing what we do is that we stretch boundaries and understanding of what is art, it can be combined with craft or design. We are very interested in this borderline between physical and digital and how it interacts with our senses.
Tim:
To come back to goals, we want to make our universe even stronger. In the future we want to work with masters, kind of like we are doing at the school now when we meet masters of different techniques. And as we grow bigger, I hope we will be able to work with furniture designers and come to them with our ideas.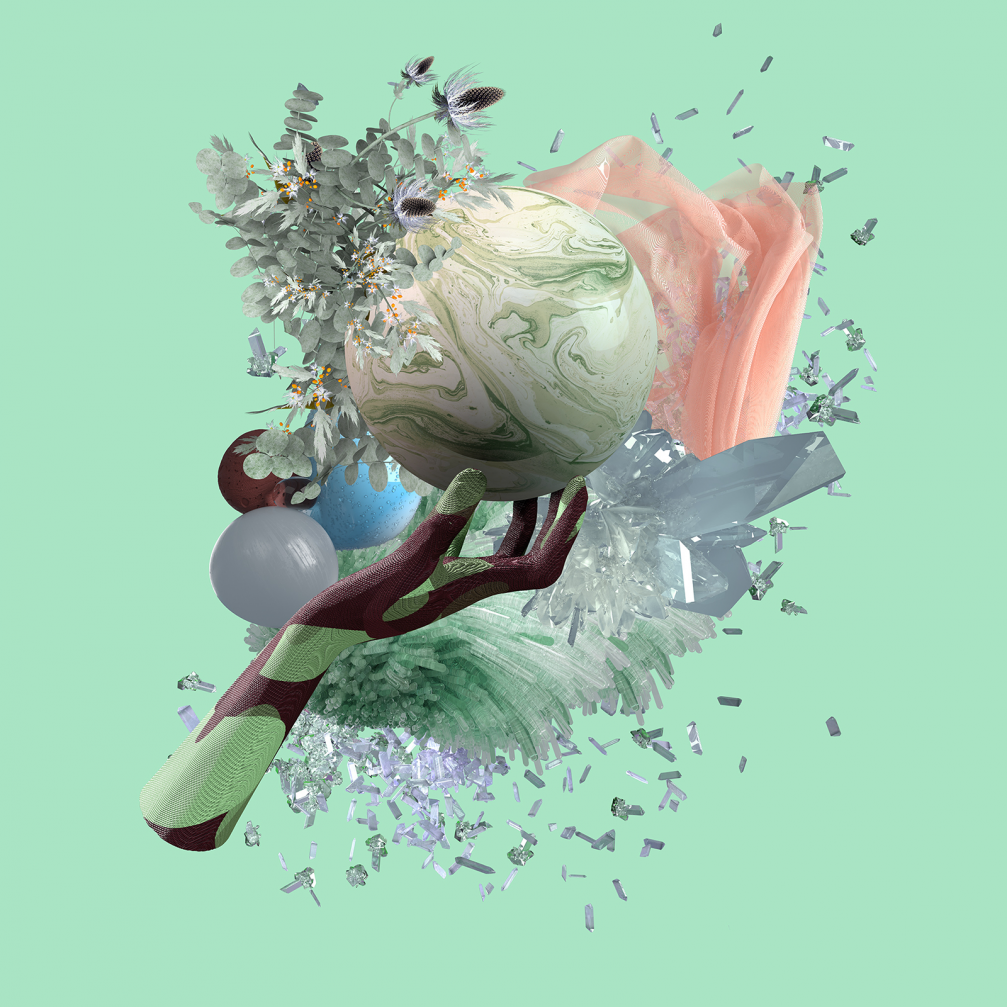 Do you do everything together or are your responsibilities somehow divided?
Anny:
We have different strengths and what we are better in, so we can complement each other. Since Tim is an architect, he is very good at scale, he has a good eye on how to portray the room. We usually use space for our objects, it helps to tell the story and evokes imagination. But Tim is also very good in animations and a super fast learner.
Tim:
And Anny is very good at combining colours and materials. Like some painters, she just knows what colours should be next to each other, how matt goes together with glossy, so the work gets stronger.
Your works are mostly created digitally, but their aesthetics tend to be hyperrealistic. How would you describe the relationship between these two worlds in your work?
Anny:
About 95% works you can see on our website are digital. Only recently we touched the field of physical objects and installations. That's how we like to work. We are playing with very familiar things and then we add something that is a bit weird to twist the mind a bit.
Tim:
We don't want to be realistic. We rather are somewhere between realistic and surreal.
Can you tell us a bit more about some of your work to better illustrate what you are saying? It seems that «Physlab» is one of the first and noticeable projects?
Anny:
Yes, it was one of the first that started to define our studio and in which we really explored the relationship between digital and physical. The starting point in this series was always a physical force like wind or squeeze. Then we applied it in the digital environment and in a way let it to design the outcome. The physical world is so familiar to us and it is interesting to bring it into this very surreal environment. The perspective changes, you look at the work and you are not sure about what you see. This project is an ongoing exploration for ourselves but we also share it with others.
Tim:
It is important that this is media created to be seen on the internet. It doesn't really stand on its own. But when you are not that focused, these works draw your attention, because they're not like everything else.
Given that the specifics of your work theoretically allow you to work from anywhere, you still have your own studio space in Copenhagen. How important is the place for you?
Tim:
When we founded our own studio, we became more open in a way. We have met many new creative people, photographers and others that have helped us and we can help them.
Anny:
There are so many creatives in Copenhagen, which is very inspiring. The creative vibe is more important than we think.
Tim:
For us having our own workspace is very important. Since we work a lot in front of the computer, we didn't want to do that at home, where work could take too much of our time. We wanted to take that trip to work.
Anny:
Now we are more in the studio than in home. (Laughs) It's convenient that we can invite clients there, organise meetings. In theory, we, of course, could sit in the woods or anywhere else.
Tim:
Sometime in the future, we could move temporarily to some big city in Asia like Seoul or Tokyo. Not only to escape the cold in Copenhagen but also to meet new people in another city.
Anny:
Or to Barcelona.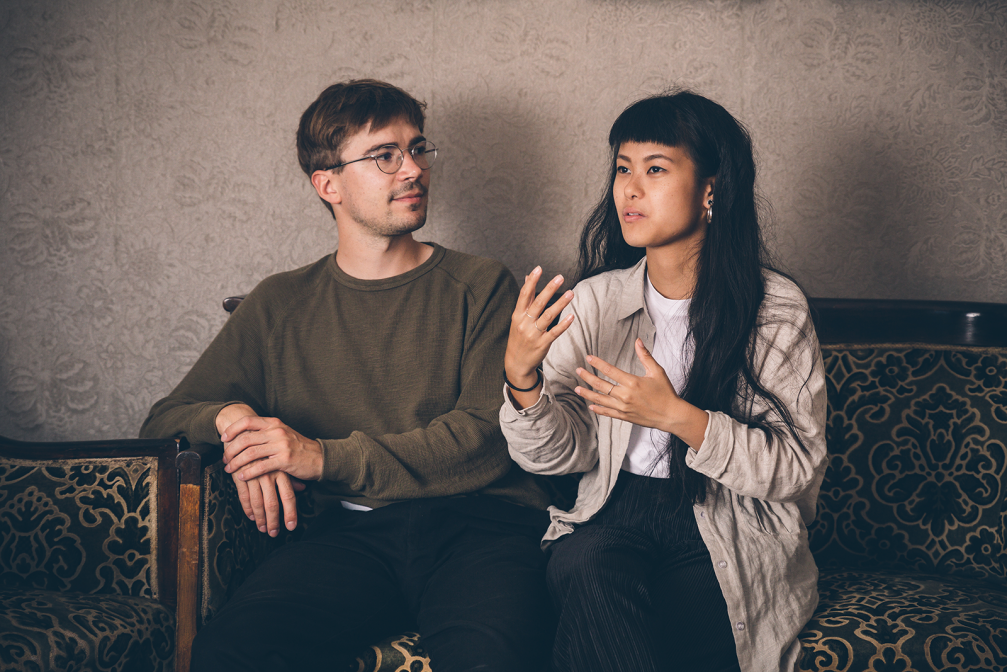 You work on both self–initiated and commercial projects. Does the approach differ in these two cases?
Anny:
Since we are a start–up in some way, we have been lucky that the commissions are rolling in. That, of course, gives us money, but most of the projects are also very fun to work on. They give us the opportunity to use our design skills and find solutions to other's problems not only our own, to work with clients. Usually, we also get quite enough creative freedom. It is because we have this creative universe, our style. Clients want our touch on the project. But then again personal projects are very important to us. It's where we can get a bit crazier and explore things that we couldn't try otherwise.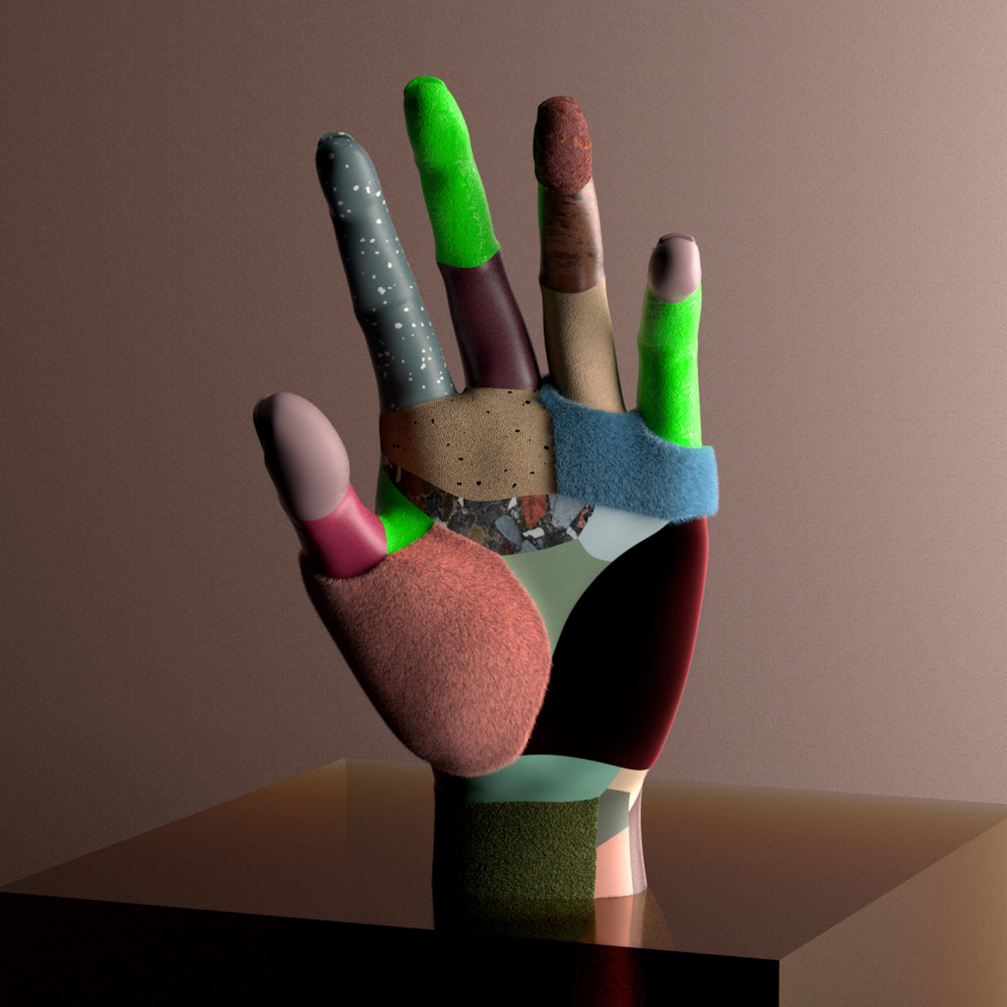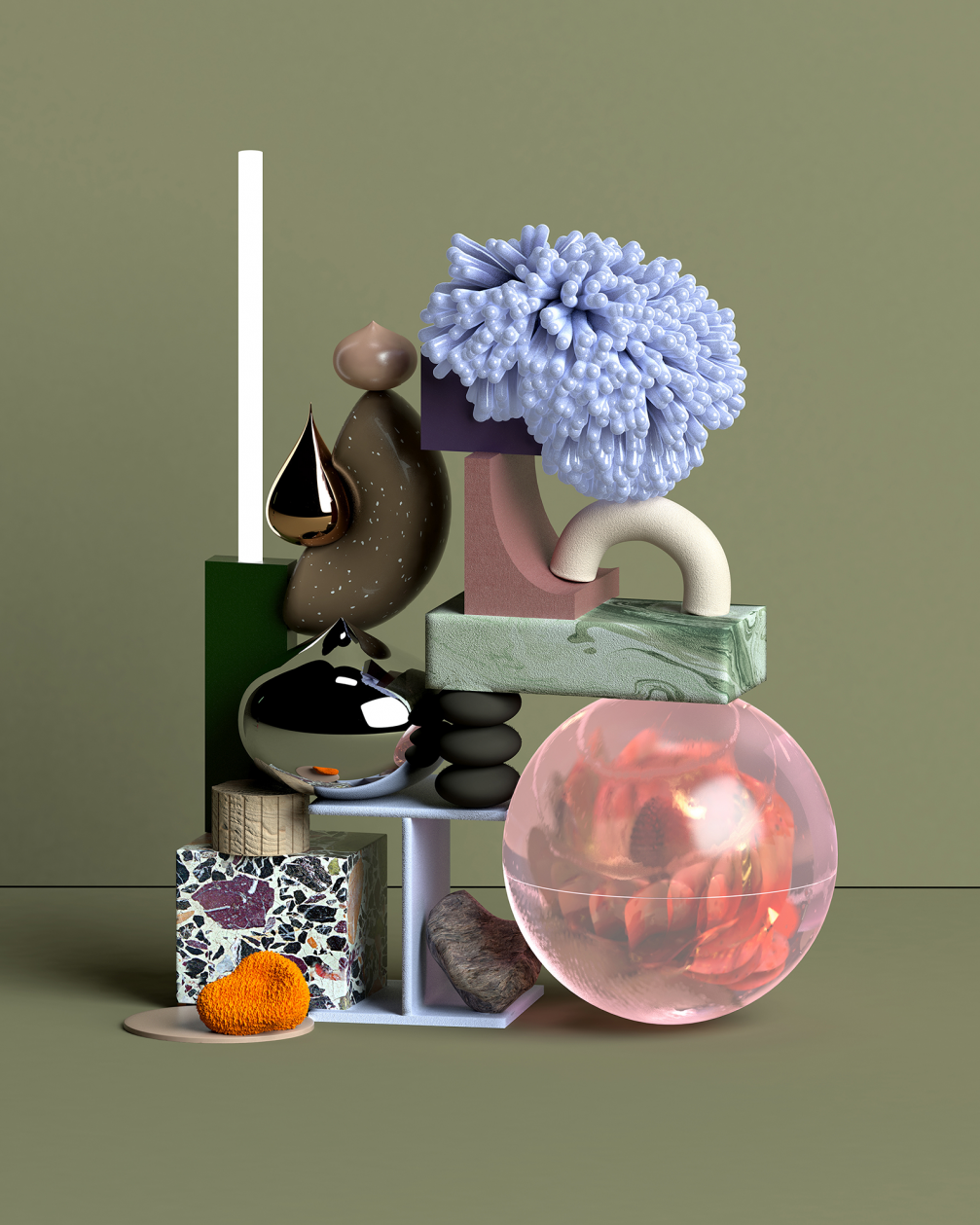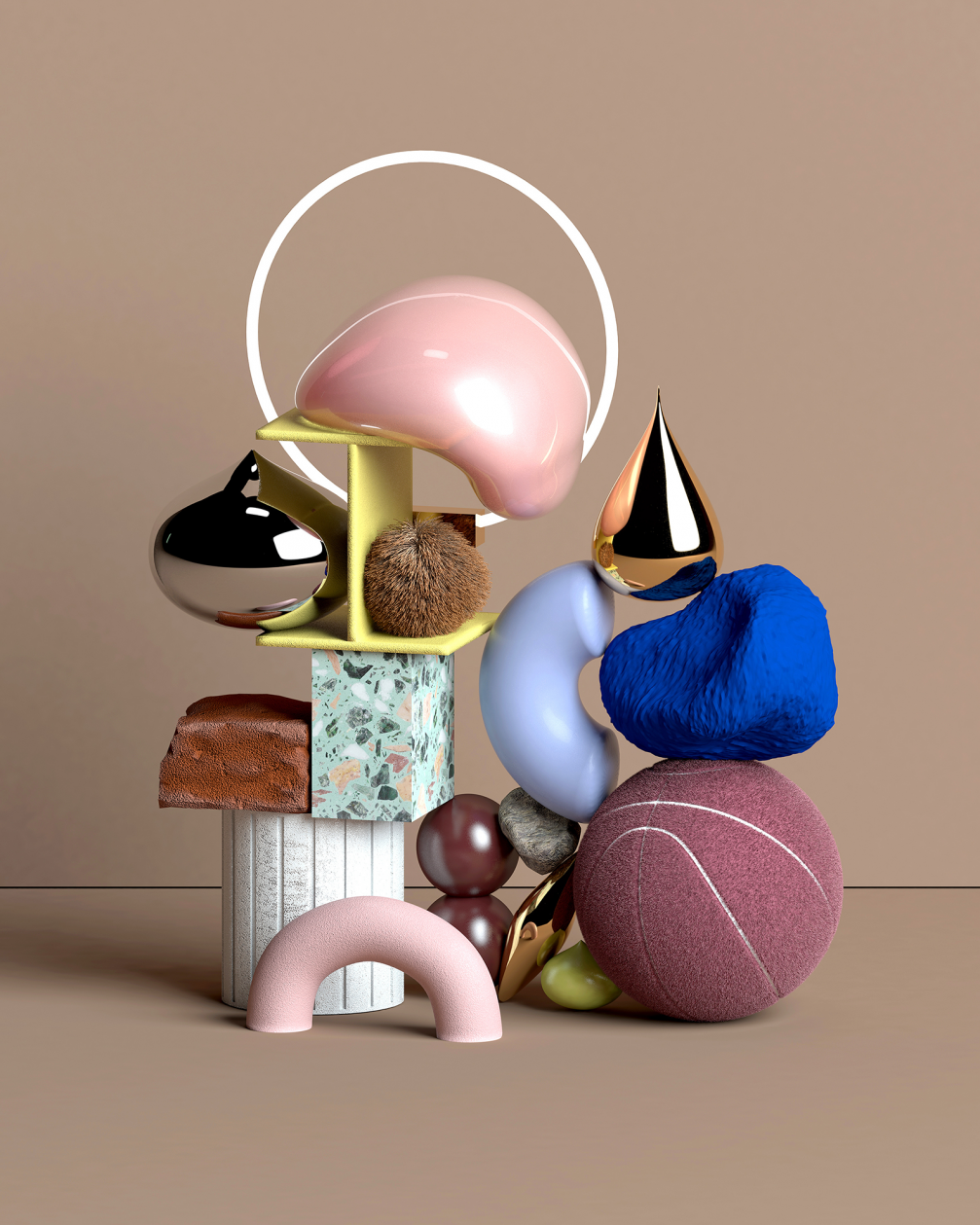 Despite the fact that you are a new studio, you have worked with many well–known brands. How did you manage to do that?
Anny:
Since the very beginnings, we have always published our work on social media. It's simple as that, actually. In last few years Instagram especially has boomed. It is a great tool for creatives to show almost all their portfolio. The first clients approached us saying: «We saw your work on Instagram.» Now it's becoming more traditional, through the recommendations of someone else… Instagram has also given us many networking opportunities but not only job–wise. We've got a lot of friends from there as well.
Tim:
The commissioned projects also become more and more relevant to what we are doing. Maybe because some time has passed and it is now clearer. One year can seem not so much but it is if you think in internet years! (Laughs)
What has been the most challenging, most complex project so far?
Anny:
I guess, the installation «Blip Blub Hub» for the project «SPACE10». We received a request from «SPACE10» and «ArtRebels». «ArtRebels» is an organisation that works with art projects and events. This summer, they organised a conference combining it with music, art installations. The topic was future living, co–existence, digital empowerment… We created an installation for this event and it was the first time we got to do something in such big scale in physical form. It took some time to adjust to the situation where you have to build something with your hands, but it went really well at the end. But what's super great about it, we went to that event, of course, and we have never experienced people reacting to your art when you can see the people. We have had smaller exhibitions, but this was very engaging, it was more than just looking at something. It reminded us that it is something completely different when you can touch it and speak about it.
Tim:
This project gave us the opportunity to use our education, build constructions. I think in a long run we want to create more physical works in parallel with the digital ones.