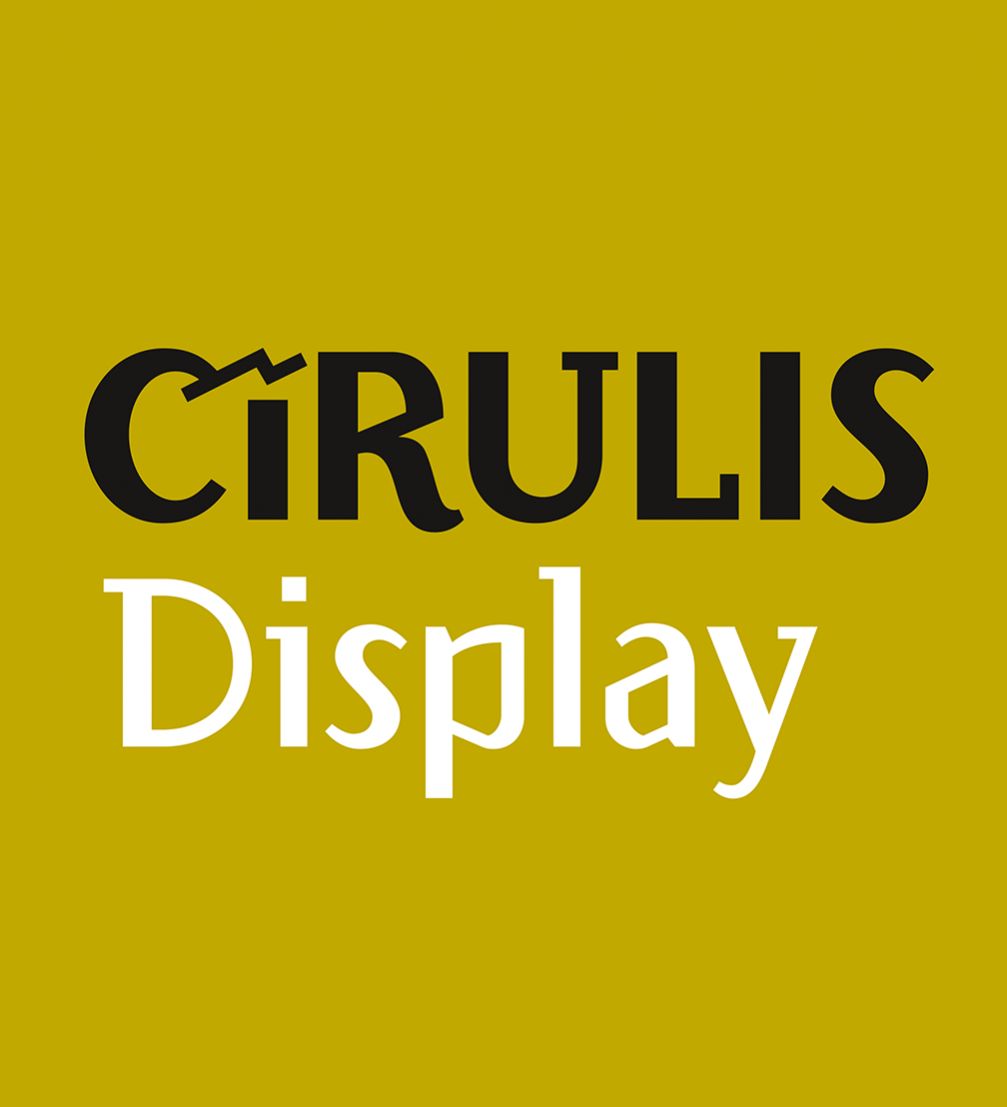 Typeface «Cīrulis Display» by «Asketic»
Celebrating the upcoming centenary of Latvia, the brand design studio «Asketic» has launched a new typeface «Cīrulis Display», inspired by the lettering of the famous Latvian graphic artist, painter and master of applied arts Ansis Cīrulis.
Stories Editorial September 28, 2017
Ansis Cīrulis (1883–1942), one of the first Eastern European designers, greatly contributed to Latvia's identity. Cīrulis is an author of both Latvian flag design and the design of the first postage stamp of the Republic of Latvia.
«Cīrulis» is an ongoing project for almost a decade. The brand design studio «Asketic» started to work on the typeface «Cīrulis Display» first in 2007 when working on a monograph of Cīrulis, released by the publishing house «Neputns» in 2008. For several years, the typeface was used exclusively in the «Cirulis Design Heritage» line of home and interior objects by «Miesai» brand.
By carefully studying forms and origins of the letters, «Asketic» and its designers Miķelis Baštiks and Sasha Belyaev designed a new contemporary typeface. With many references to Ansis' work, «Cīrulis Display» introduces new forms, glyphs and features to match today's standards and needs. The artist's heritage is characterized by letters with asymmetric widths, sliced cuts and various intrinsic features.
The new typeface has two weights — Regular and Bold. It supports more than 30 languages, including their diacritical marks and combinations.
The font is available for purchase on its website, its price is 35 euros for single style or 60 euros for the whole set.