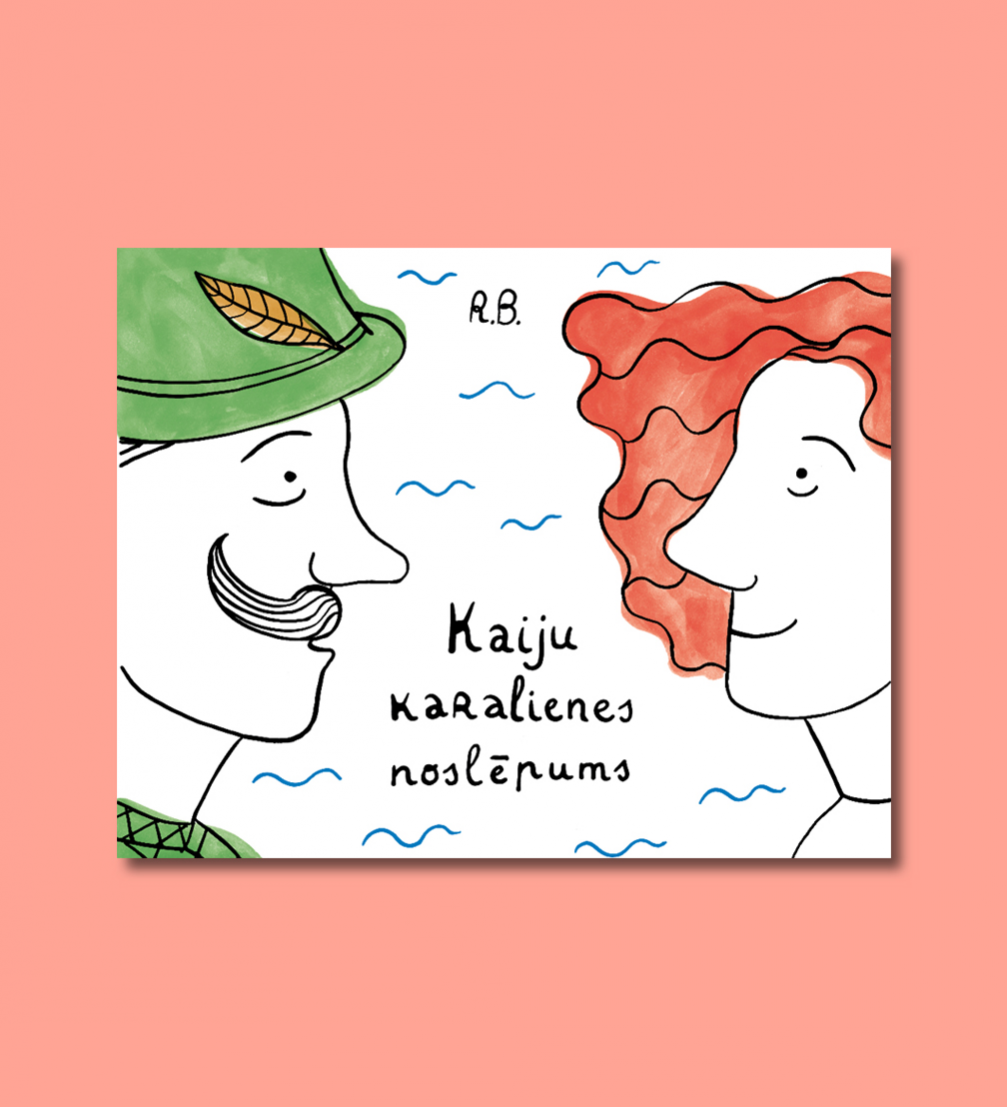 Design and illustrations by Rūta Briede
This summer, the publishing house «Liels un mazs» has released a picture book «The Queen of Seagulls», both illustrated and written by artist and graphic designer Rūta Briede. This book belongs to so–called crossover literature and is suitable for children and adults as well. Rūta received the «Young Growth Prize» in the Jānis Baltvilks Prize competition for this work.
Illustrator Rūta Briede says that the idea of the book «The Mystery of the Queen of Seagulls» came to her around two years ago. She was inspired directly by various documentary stories of the lives of her neighbours. «Although the story is drawn from my fantasy, it features many realistic details that allow the main character to be so archetypal and recognisable,» comments Rūta.
The main character Renāte may seem an ordinary, grumpy neighbour, who can't stand the sounds of the seagulls, writes complaints and takes away the food that others leave for the seagulls. However, it turns out that Renāte is very unusual — she is bewitched! She has forgotten who she really is, she doesn't understand what the seagulls try to say to her, nor does she understand the new neighbour Ludvig who sits on the balcony with his accordion and sings to the birds.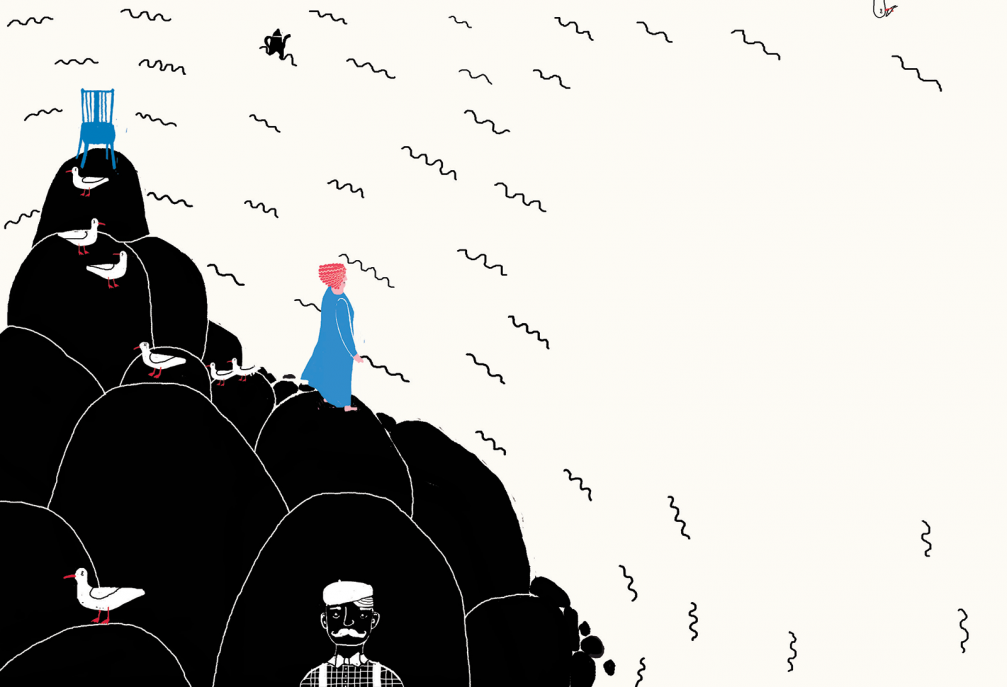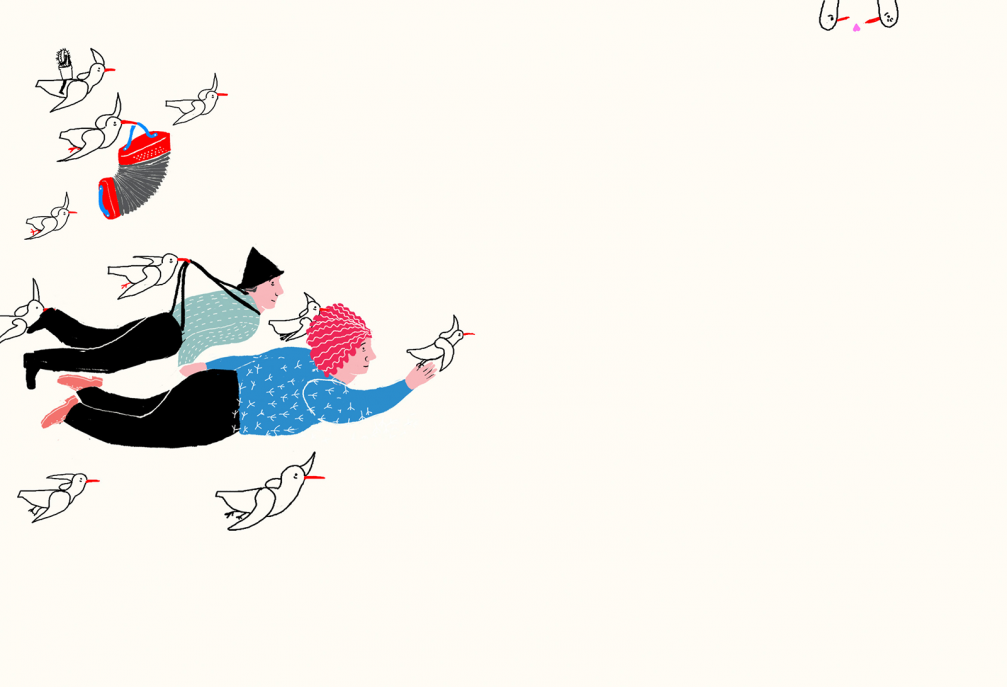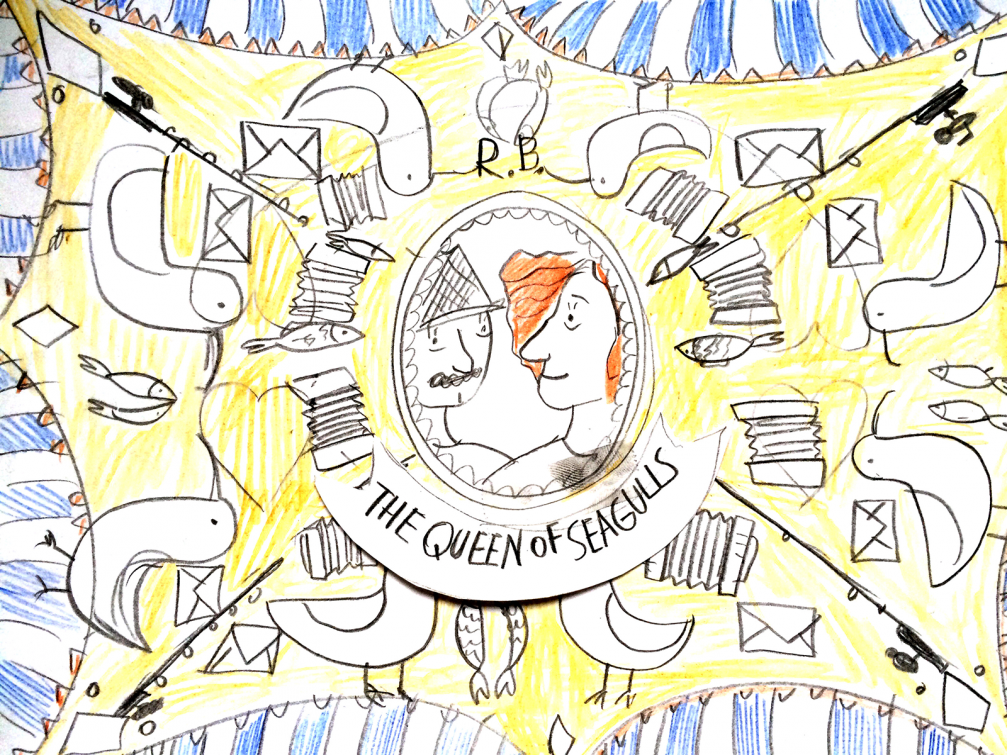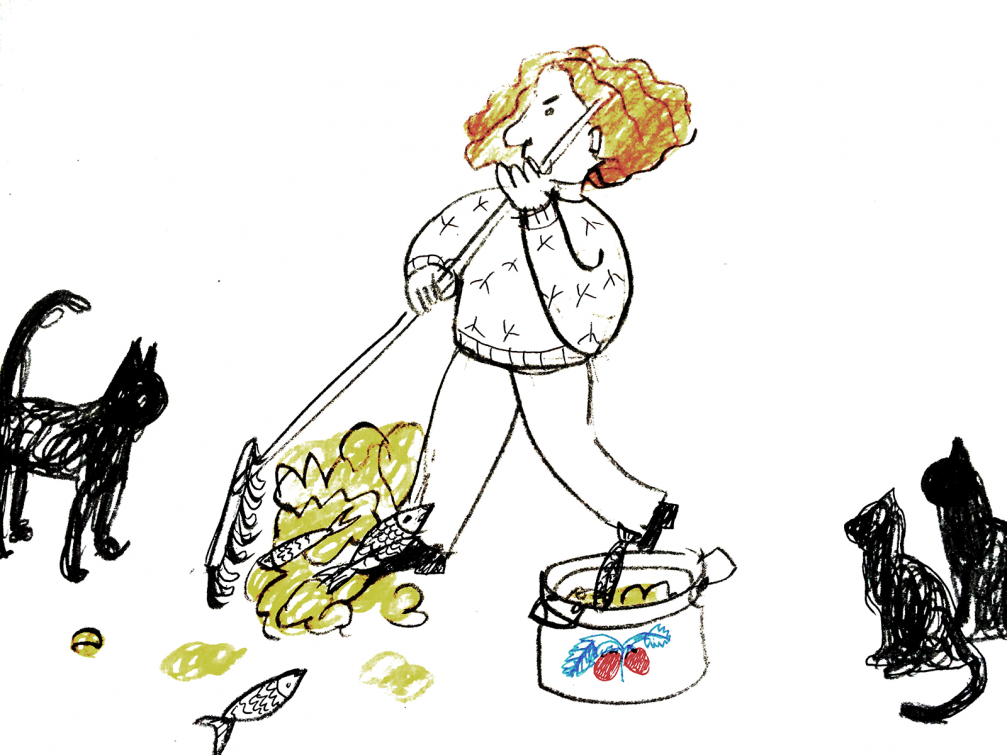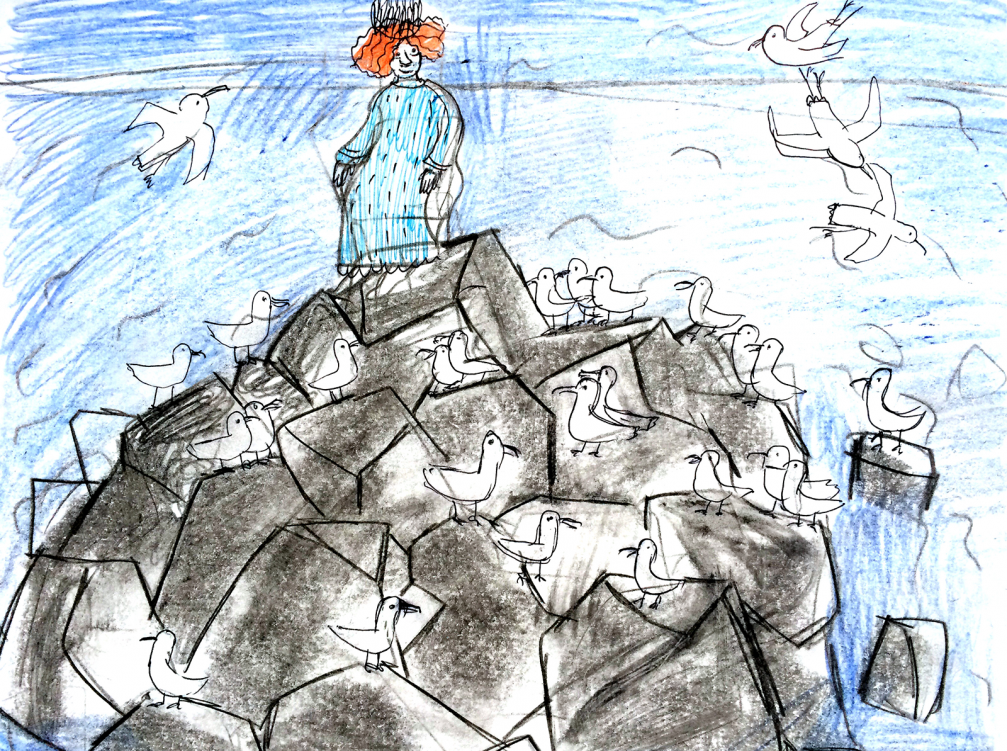 «The Mystery of the Queen of Seagulls» is a story of finding oneself, the ability to take a long hard look at oneself, notice mistakes and fix them, revealing many secrets that exist in every human being. This is a story of love and that it is better to fight not against but for something.
The story, in which reality is mixed with fiction, has a friendly and ironic tone, simplicity and directness both in the text and illustrations. The laconic drawings were made using Indian ink. «The drawing process of the book was long and complicated, I tried several drawing techniques, stylistic solutions, many of which seemed to me completely inappropriate. Looking from my current experience, it seems that I exaggerated how inappropriately these drawings seemed to me, since it is quite normal to try different approaches and directions in the process of creating a book,» says Rūta.
Rūta Briede is illustrator and book designer, the art director of the illustrated poetry book series «Bikibuks», also released by «Liels un mazs» publishing house. She has also created visual solutions for several plays at the Latvia Puppet Theatre, created graphic stories and comics. Rūta is also a lecturer at the Art Academy of Latvia Graphic Art Department.