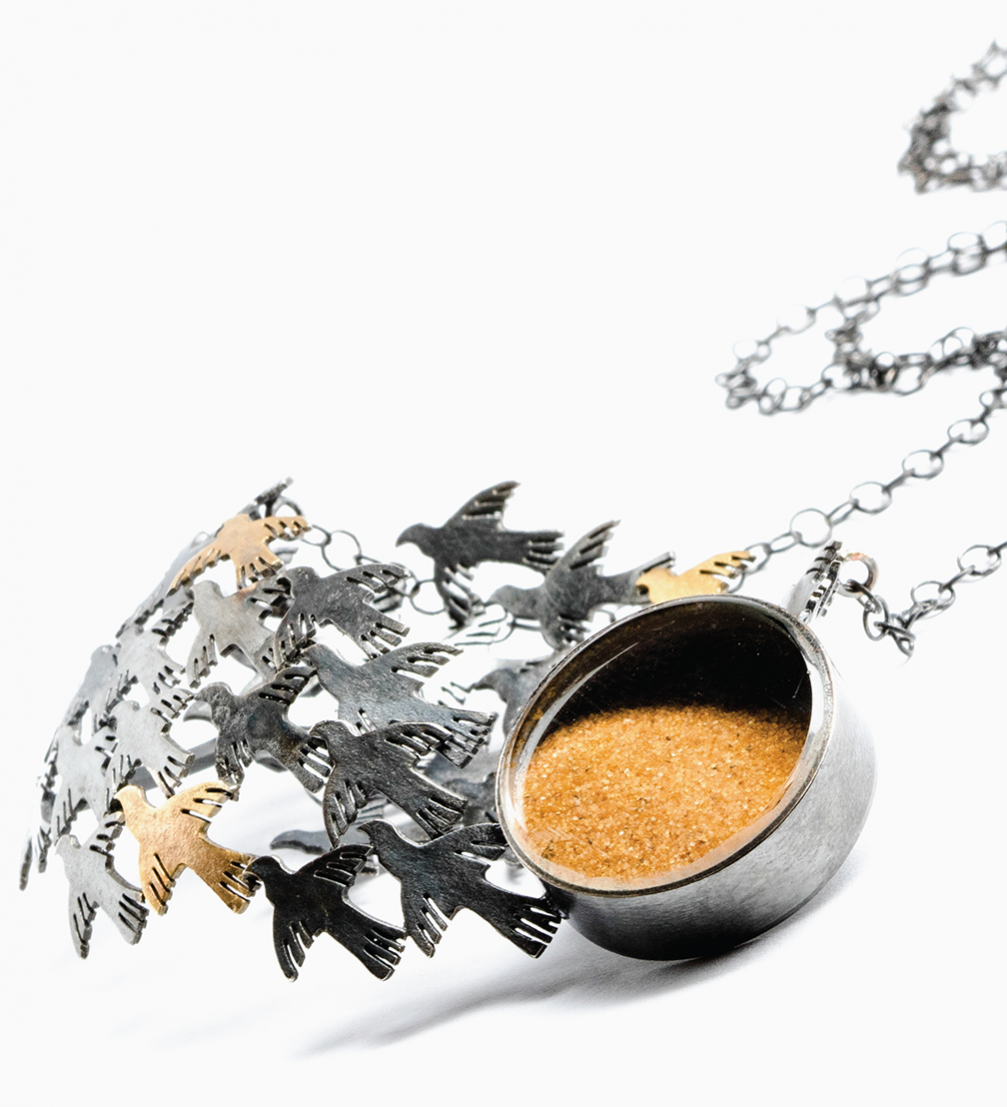 From March 3 to May 17, the art gallery «Putti» will host a contemporary and conceptual jewellery exhibition «Short Stories». According to the curators of the exhibition, each piece shown is like a real story, which encourages dialogue and requires a deeper understanding.
«Jewellery pieces — or short stories — generate awakening emotions and special reality that exceeds our wildest expectations,» say curators of the new contemporary and conceptual jewellery exhibition «Short Stories» at the art gallery «Putti», continuing that these stories pass an intellectual message to both a spectator and a wearer. «Exhibition visitors will have an opportunity to view and purchase different "short stories". First, all pieces of jewellery have their signature technical motion, unique evidence of author's ideas. These stories are never-ending creations of fantasy. Secondly, they are commercial pieces that are replicated and have a commercial aspect. Thirdly, pieces of jewellery can be tiny objects, which, like customised tools, express an idea,» say the curators. However, what matters the most seem to be the connection between the piece and the wearer.
The exhibition features a variety of works made in a broad range of techniques and materials, starting from classic noble metals to plastic and organic materials. The jewellery represented in the exhibition are Ariel Lavian, Simeon Shomov, Liisa Hashimoto, Kira Yurina, Sofia Björkman, Merlin Meremaa, Hansel Tai un Māris Šustiņš.
The exhibition «Short Stories» is open at the art gallery «Putti», Peitavas iela 5, Riga. More information on the exhibition and the artists is available on the homepage of «Putti».