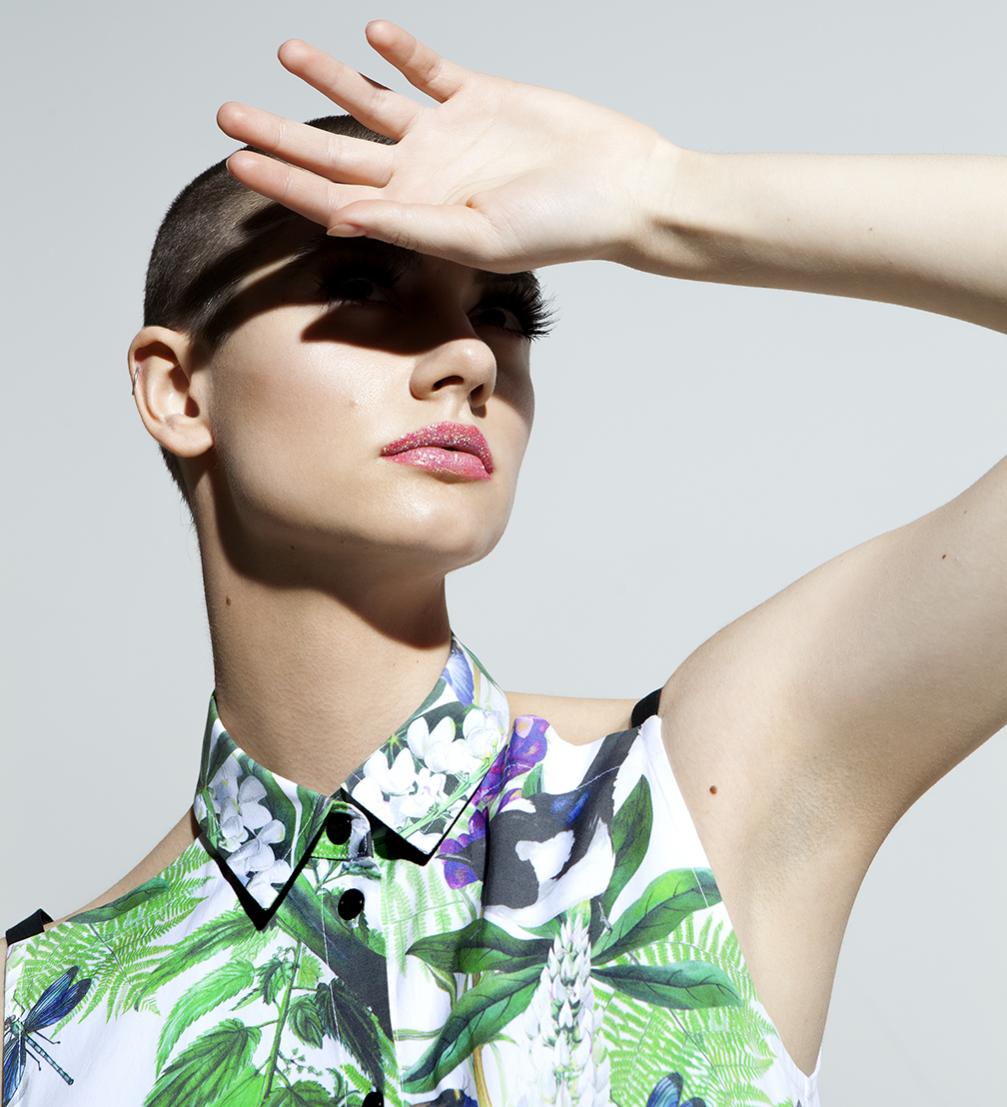 In the new Spring–Summer 2018 collection the designer behind the fashion brand «Talented» Indra Komarova explores the nature of Latvia and Latvians, as well as the unequal proportion of quiet and expressive. The garments are adorned with special prints by painter Karlīne Anete Nagliņa.
This year's Spring–Summer collection by «Talented» is inspired by the nature of Latvia. By asking questions about mixing different cultures and potential result of various influences, prints of Latvian plants and birds were created for the collection. The quiet colour palette of trousers, dresses, blouses and shirts is supplemented with bright poppy red accents.
The prints were made in collaboration with artist Karlīne Anete Nagliņa whose paintings of Latvian flora, insects and birds are arranged in a style typical to Hawaiian shirts. «By doing this I wanted to demonstrate that quiet colours, usually associated with our nature, is a myth created by Latvians themselves. We can find many colourful and temperamental things both in our landscapes and our characters,» designer Indra Komarova explains the idea behind the collection.
The brand «Talented», previously known as «I'm Your Shirt», was established in autumn, 2016. It is a regular participant of Riga Fashion Week, while its collections are available in Latvian fashion and design stores, as well as online.