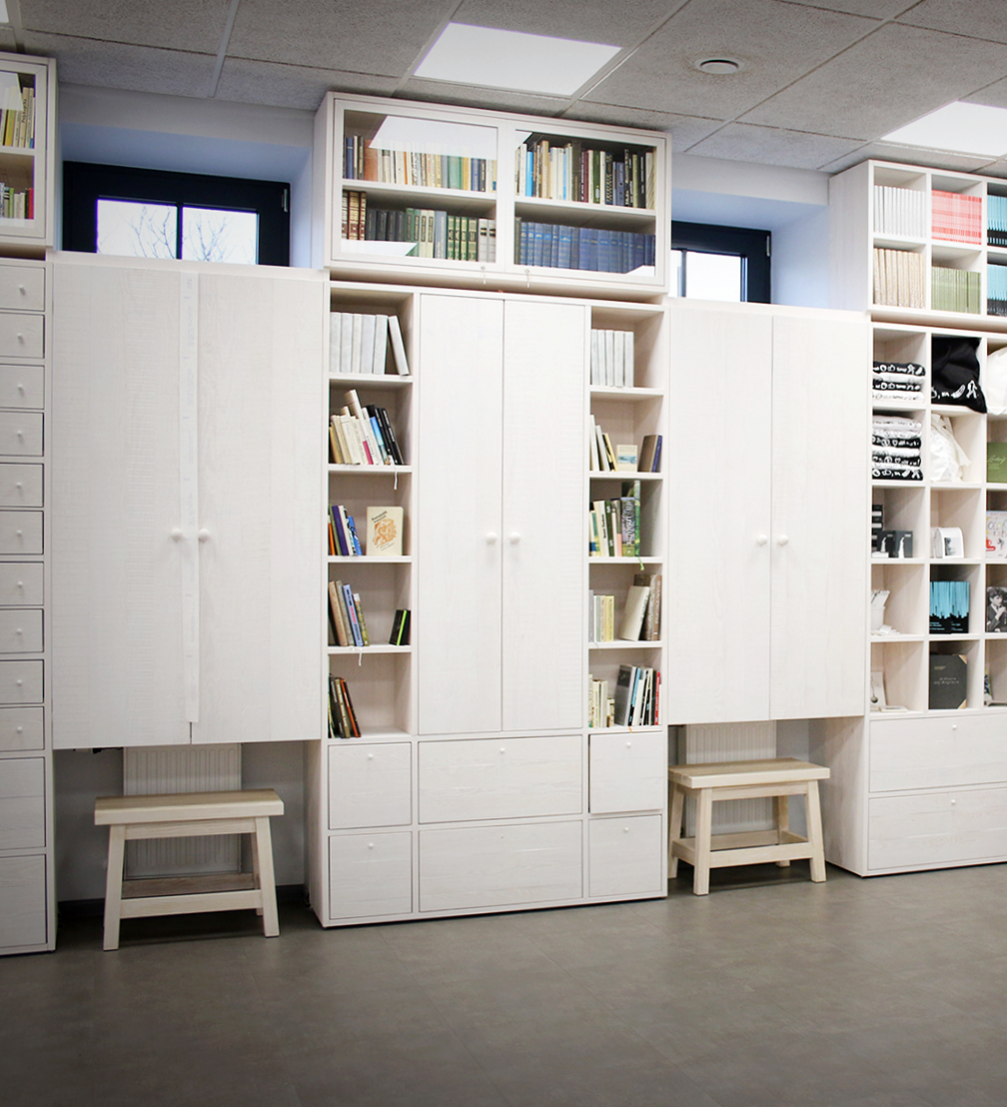 At the end of October, the Ziedonis Library, conceived by the Imants Ziedonis Museum, opened its doors at the Sporta2 Quarter in Riga. The Ziedonis Library contains almost all of the more than 200 books published by Imants Ziedonis.
Since the Ziedonis Museum in the poet's summer house in Murjāņi is only suitable for visitors during the warm months of the year, there was a need for a place where the museum functions could be carried out throughout the year. Work on the Imants Ziedonis Library concept started already in 2017.
The reading room consists of an interactive bookshelf, which hides tasks based on Ziedonis' creative work and stores not only Imants Ziedonis' books, but also books that inspired him, as well as infographics about Imants Ziedonis' life.
«Historically, the Cabinet of Curiosities was a way of displaying exotic objects and artefacts collected in the world for further exploration. The writings of Imants Ziedonis are so multi-layered and thought-provoking, and the idea of the Cabinet of Curiosities fits perfectly — the more doors and drawers you open, the more miracles you discover and want to continue,» says Brigita Bula, author of the concept and winner of this year's Latvian Architecture Award. The graphic design of the library was created by the agency «Overpriced», but the cabinet was produced with the support of the general partnership «LNK, RERE».
Imants Ziedonis Library is located at Sporta iela 2, Riga. The library's reading room is currently only open on Tuesdays from 16.00 to 19.00. More information about planned cultural events and visiting the library can be found on the Imants Ziedonis Museum website and social media profiles: Facebook and Instagram.