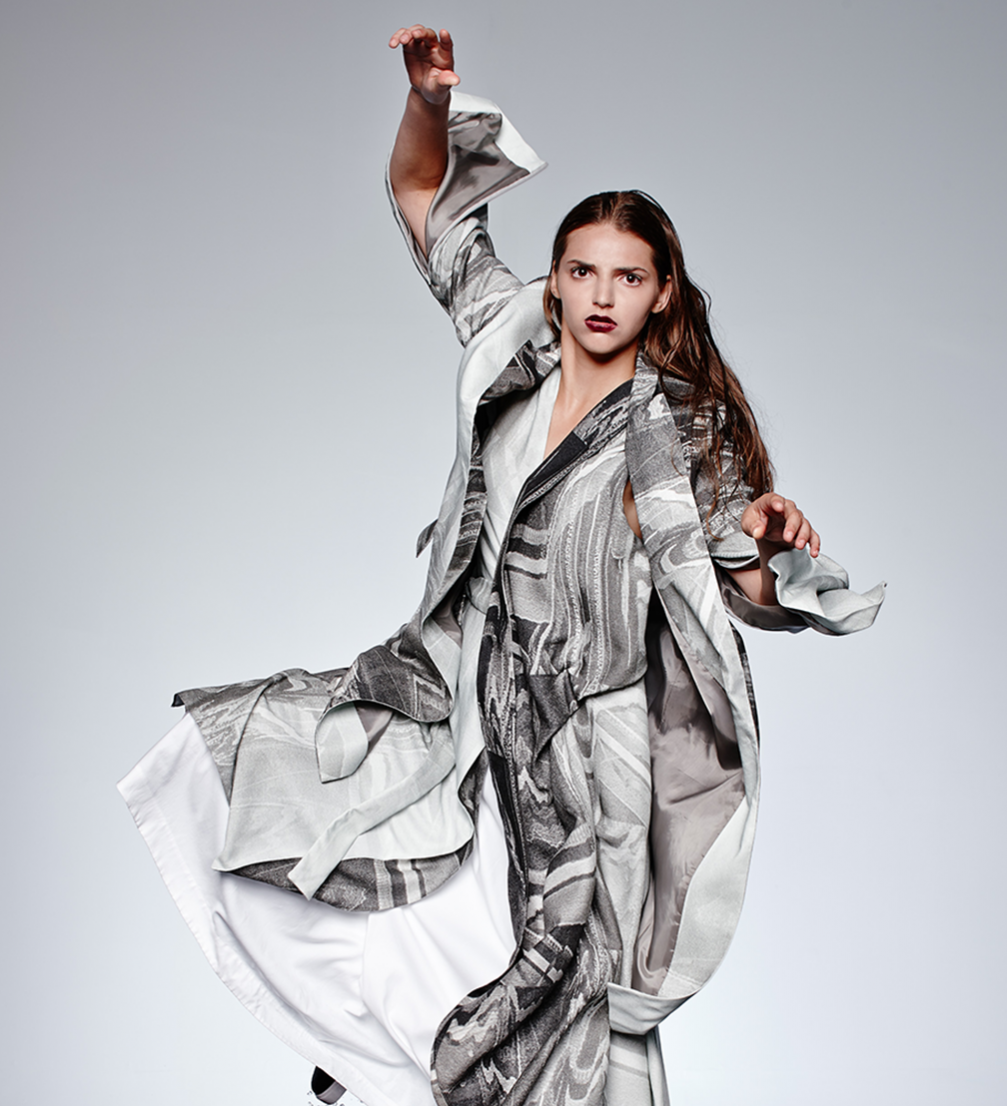 Keta Gutmane and her team return from Paris today, where her spring–summer 2015 collection «Levitation» was presented at «Void» showroom. You may remember Keta's debut at «Void» last March with the «Relics» collection, which was the trilogy's first part.
With the trilogy's second collection Keta levitates above ground and walks on water, exploring the boundaries of the mind and flows of energy. The airy flaps, wide trouser legs and sleeves have been borrowed from traditional kung fu uniforms. It seems significant that one of the virtues of a kung fu master is patience, which is crucial for a young fighter in the fashion industry as well. Next year's spring–summer garments are rather athletic — they leave room for free motion, allow to move forward fast and visually impressive.
Keta remains loyal to a monochrome colour palette and urban avant–garde, finding depth in textures and prints of fabrics which show off various patterns: waves of a damaged TV signal and martial arts posture silhouettes. Layered fabrics flow and fold just like water — neoprene, natural cotton, linen and paper are used for this collection; while some of them shine with a synthetic glow, others create architectural frames.