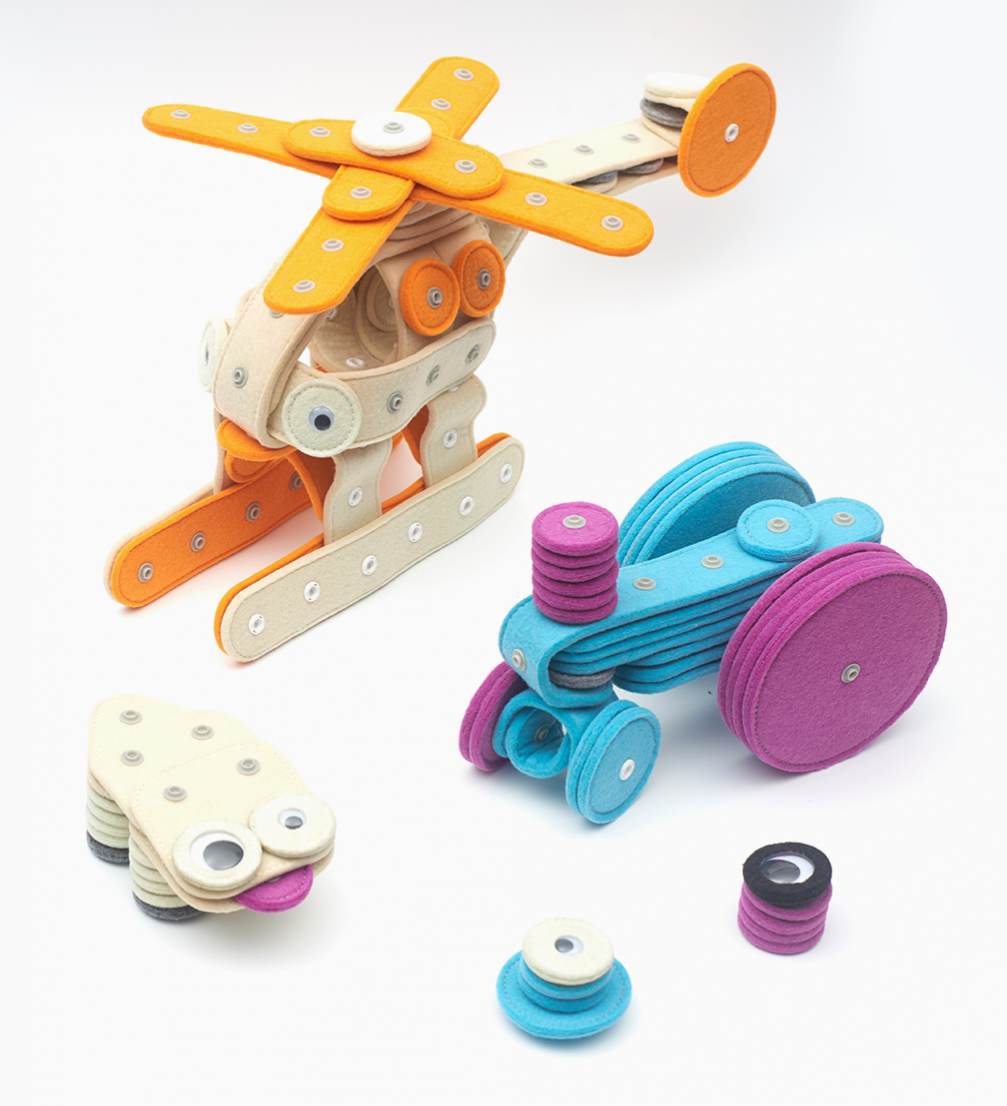 Letting his imagination run free, the young designer Rodion Zenevich has created a flexible felt construction toy «POGO» that can be connected with snap buttons. The new product has already received positive reviews, and work on the development continues, promising to bring delight to both children and parents in the coming spring.
The name of the creator of «POGO», Rodion Zenevich, has become more widely known this autumn due to the victory in the young designers contest «SaloneSatellite» that took place in mid–October under the motto «Life Planet» within the Italian design exhibition in Moscow «I Saloni WorldWide». There were 34 participants who competed for the opportunity to take part in the Milan design fair's «I Saloni» Young Designers section «SaloneSatellite» next April.
Rodion's work was most highly rated — seemingly simple, made to a high standard, functional and playful. «POGO» is a soft and flexible felt constructor, details of which can be connected with snap buttons, hence the brand name («poga» — button). With just a little imagination, it can be used to create countless combinations: cars and airplanes, a wide variety of animals and beasts, royal crowns, and the list goes on. The designer says that, if needed, the felt constructor can be washed without any fear of damaging its appearance.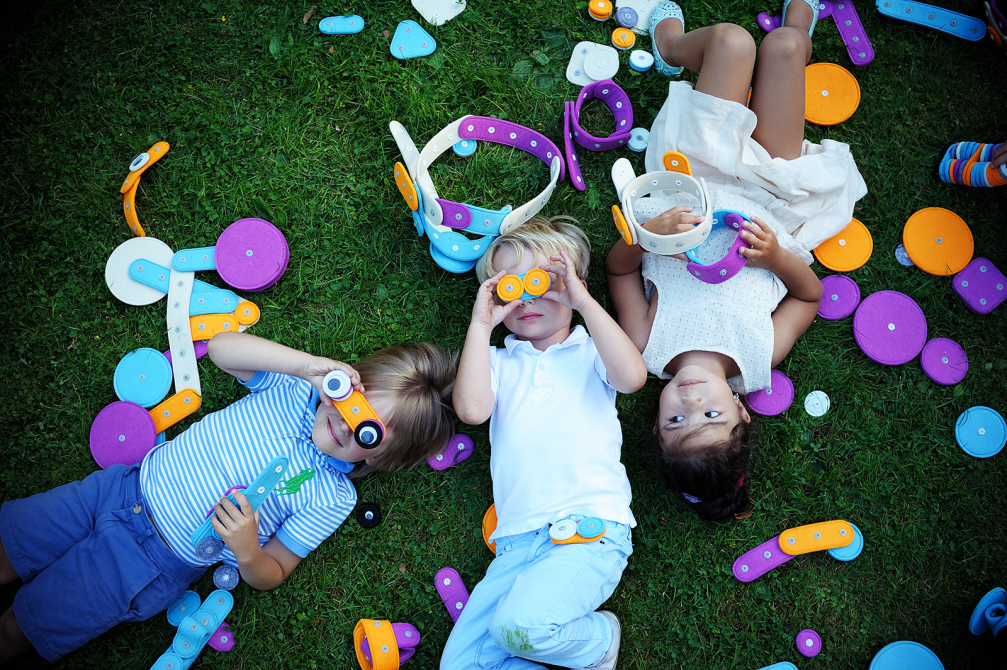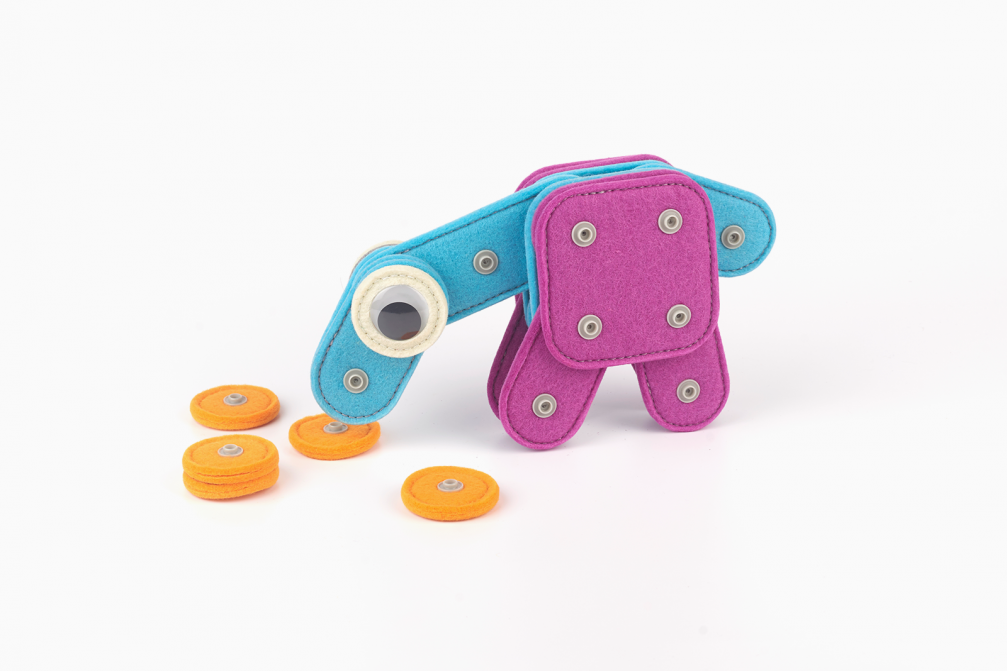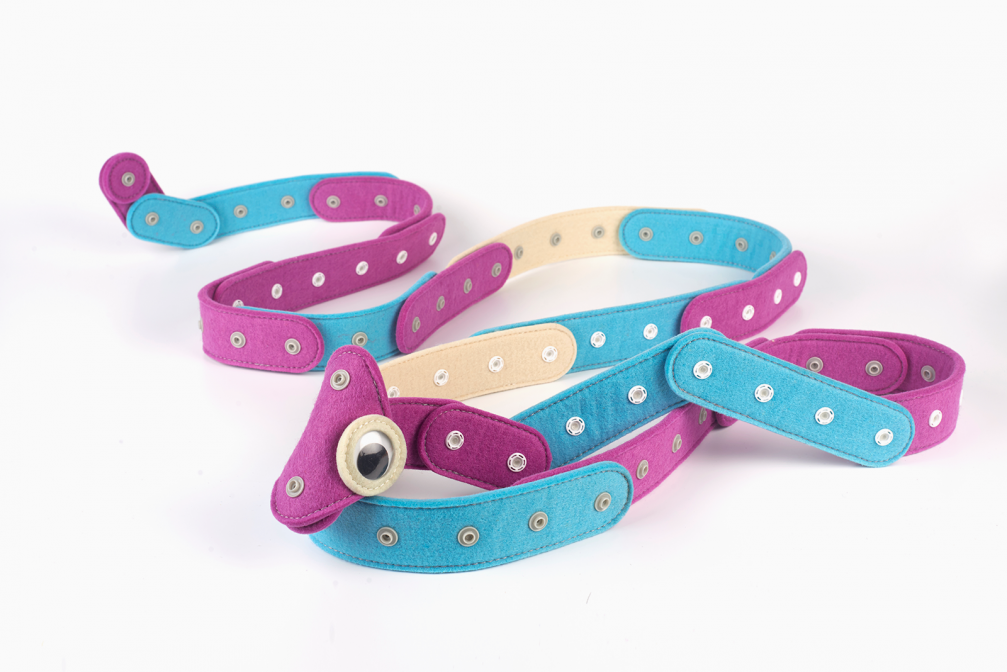 When asked about the origins of the idea, Rodion cites several sources of inspiration. In 2012 he graduated from the Latvian Academy of Arts, functional design sub–section, and his diploma work was an inflatable design «KLIKO». That year it was awarded the third place in the «Salone Satellite Moscow» and is considered the predecessor of «POGO». «Secondly, I have to thank my friend, designer Yaroslav Misonzhnikov from St. Petersburg, who a few years ago gave me a woolen iPad cover from his collection. Wool, felt to me seemed such cozy and pleasant materials that I decided to use them in my own projects as well,» says Rodion. He is still using the gift — the tablet sleeve, pointing out the quality and durability of the material. The last encouragement was quite practical — a snap button machine appeared on the way. «By connecting these events, the «POGO» constructor idea was born,» sums up the author.
Rodion Zenevich makes no secret that thanks to the victory in the contest and the positive feedback from the exhibition visitors, he has gained the confidence to continue the project. Currently, he is writing a business plan and dealing with production issues. If all goes as planned, in the spring «POGO» constructor will be available on the market and ready to bring delight to those big and small.