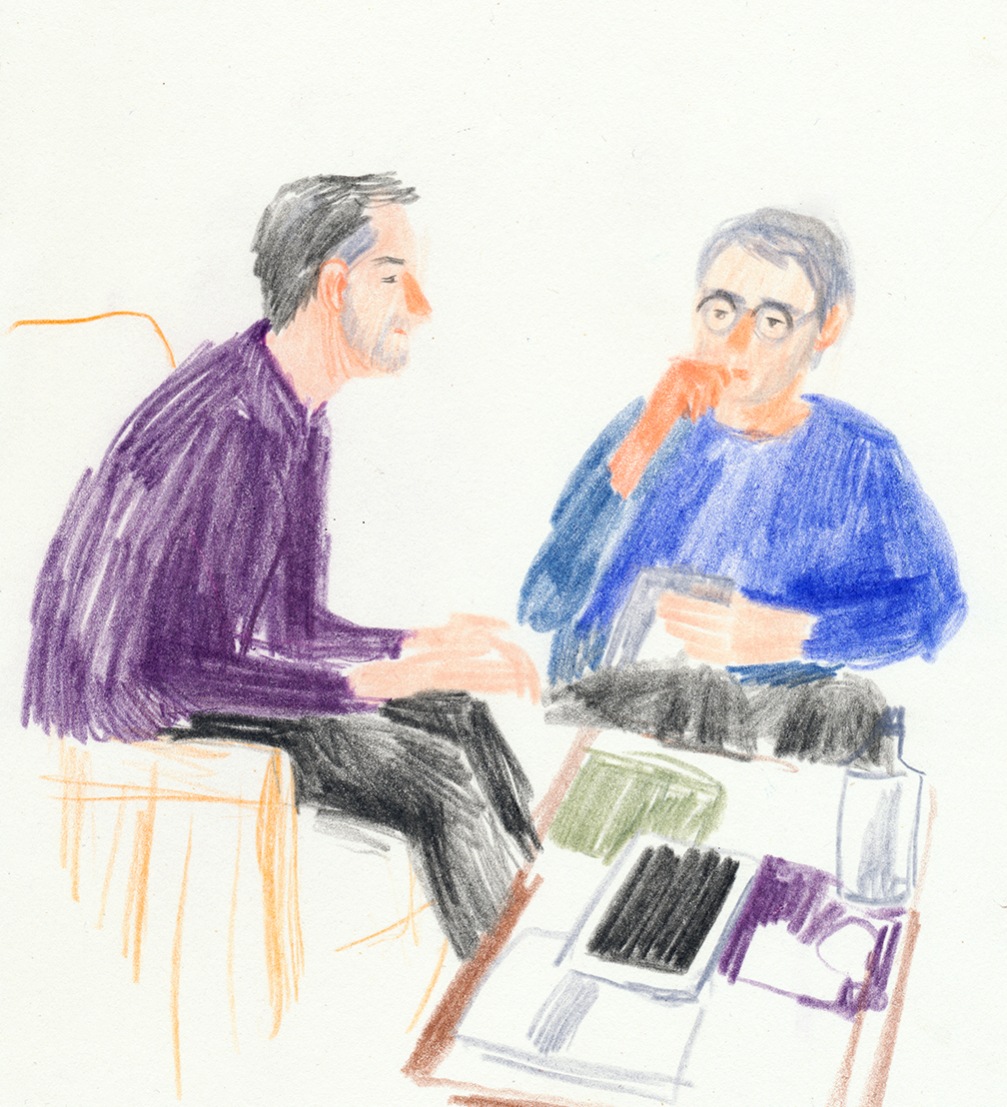 The event was live drawn by Anete Bajāre—Babčuka
Conversations is a series of talks held in Riga, where guests from other European countries share their experience about publishing and design. Last Friday, the sixth edition of the event took place, this time turning to stories from Poland.
Design theorist and curator Agata Szydłowska and graphic designer Małgorzata Gurowska kicked off the event by introducing their project MYCOsystem. Conceived for the Polish Pavilion at the recent Triennale Milano and co-created by architect Maciej Siuda, the project addresses the theme of ecology and studies the relationship between humans, fungi, and trees.
The authors were determined to produce the exhibition's catalogue and installation in an eco-friendly manner, leaving as little impact on the environment as possible. For example, using uncoated paper, printing with only one colour and binding without glue. In the work process, they learned that most of the intentions were nearly impossible to realise. However, the authors believe they have managed to create a platform that illustrates how today's industries cannot return to simple materials nor function without modern technologies. The conclusion — nowadays, simple things require complex solutions.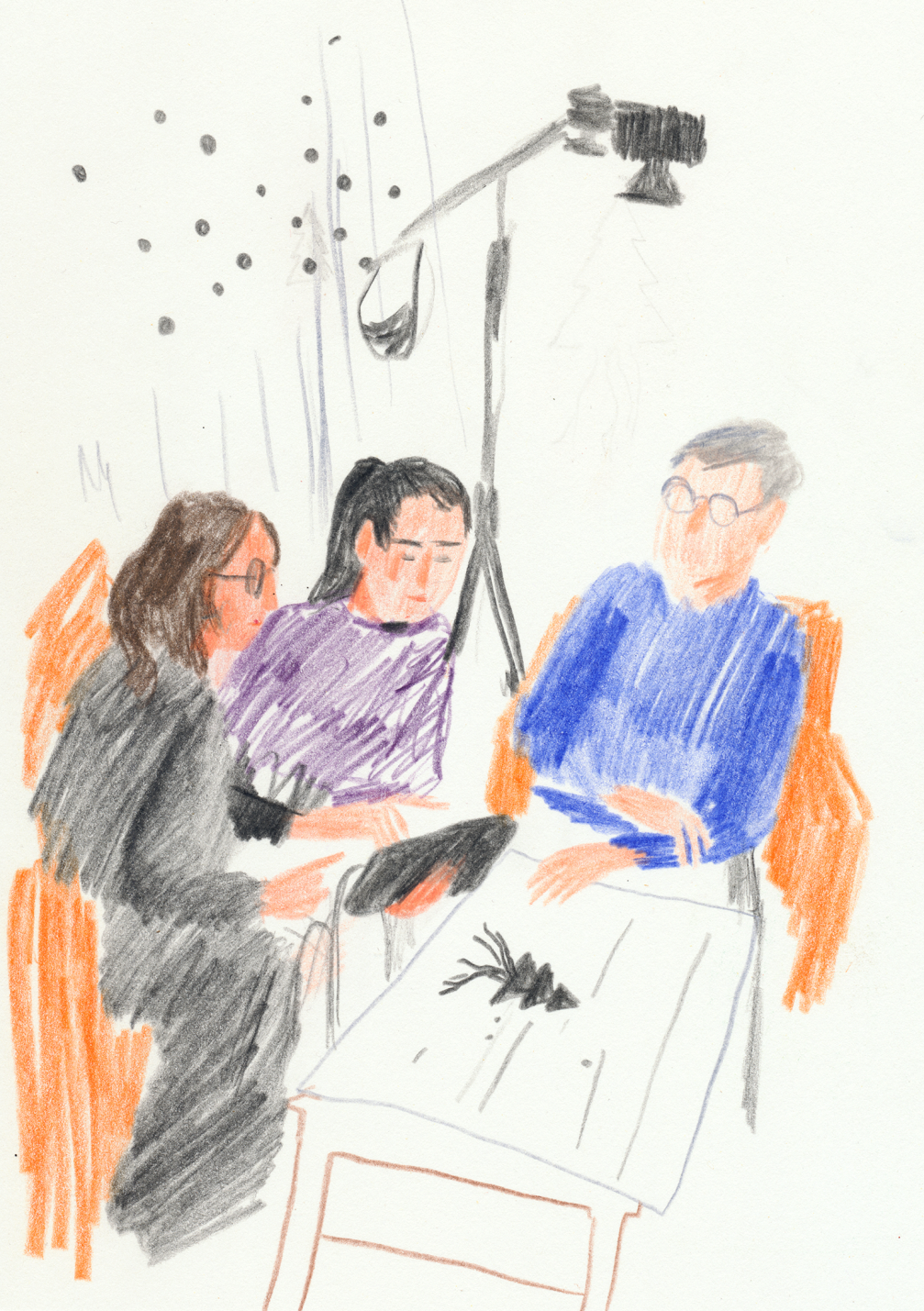 Book designer and publisher Przemek Dębowski shared his experience in teaming up with friends and launching the independent publishing house Karakter, which celebrated 10 years in 2018. In honour of this, the publishing house was expanded with a book store. Karakter publishes 20 books each year without exception, in order to maintain the highest quality of the end product both visually and content-wise. Dębowski emphasised that there was an unmet demand for high quality design books in the Polish market, which also today separates his publishing house from others.
There are, however, critics who say that Karakter makes specific products for the elite. This is refuted by the print runs — some of the editions have been produced in ten thousand copies. Karakter mostly publishes books about design, photography and architecture, along with works of world renowned authors like Susan Sontag, Stanisław Lem and Rebecca Solnit. Przemek doesn't hide the fact that some people buy his books only because of the attractive design of the covers, although he hopes that these publications will help with the current problem — the ratio of Polish people reading books is one of the lowest in the world. This seems questionable — I didn't manage find any proof to this statement.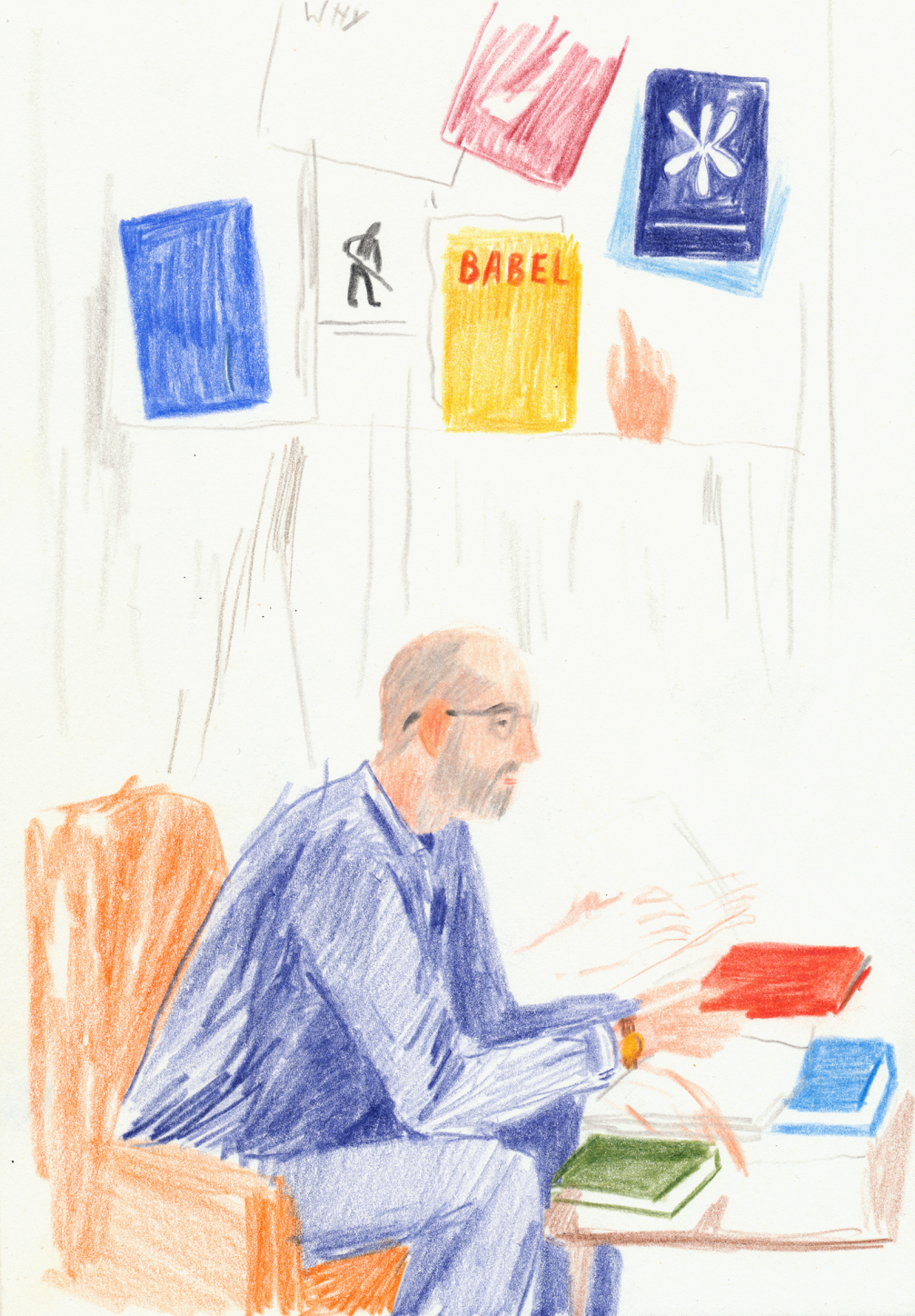 The penultimate speaker was Edgar Bąk who shared the story of his graphic design studio. In the beginning of his career, he mostly designed posters, books, and magazines, but more recently he and his team have set a goal of turning self-initiated projects commercial. One of Bąk's most known works is illustrations of Warsaw landscape, popular both in Poland and internationally and proving that the local can attract global interest.
Overall, I would say that the designer discussed many well-known truths, for example, that one needs critical thinking to do graphic design. His works, although of high quality, seemed a bit mundane. Perhaps this can be explained by his answer to the question — how often, when working on a new design, he makes mistakes: «I am too strong in my profession to fail.» I thought about this for a long time after Conversations, and my only conclusion was — it means that the designer doesn't leave his comfort zone, as it is impossible to not make mistakes when leaping into the unknown.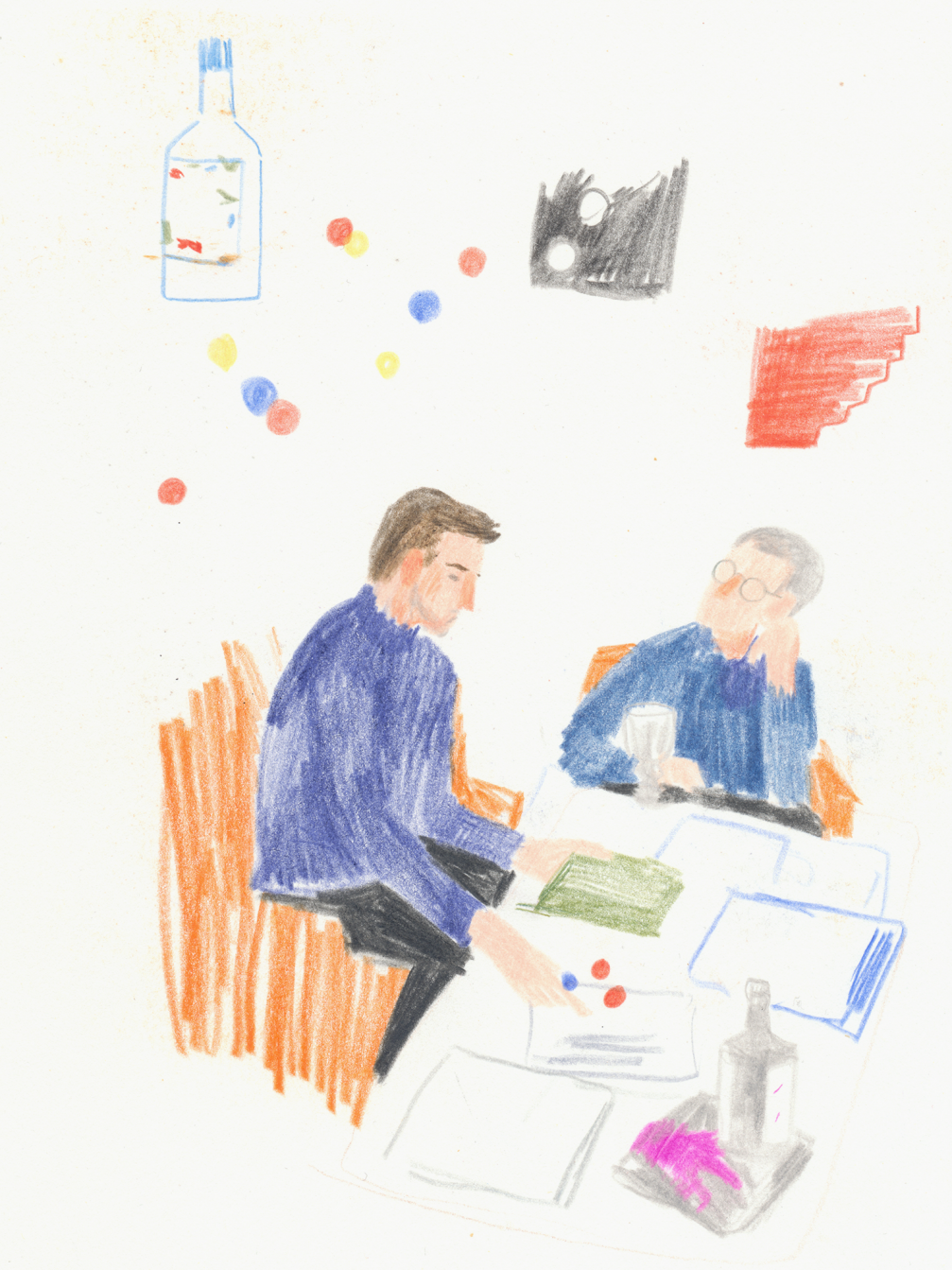 The session was concluded by the graphic artist and illustrator Ola Niepsuj who shared her experience of working with such global brands as The New York Times, Taschen, Thames & Hudson, Nike, Ikea, Apple. The artist has learned that the more famous the client, the less happy she is with the result. Niepsuj says that the big brands often have concrete expectations and they want to «control every line», not allowing the artist to share her vision and opinion on current subjects like gender roles and racial equality though illustrations. Ola Niepsuj's talk was very inspiring for young illustrators, encouraging them to stick with their own style and not surrender to unreasonable ideas. The conversation was free and spiced up with jokes that energised the already tired audience.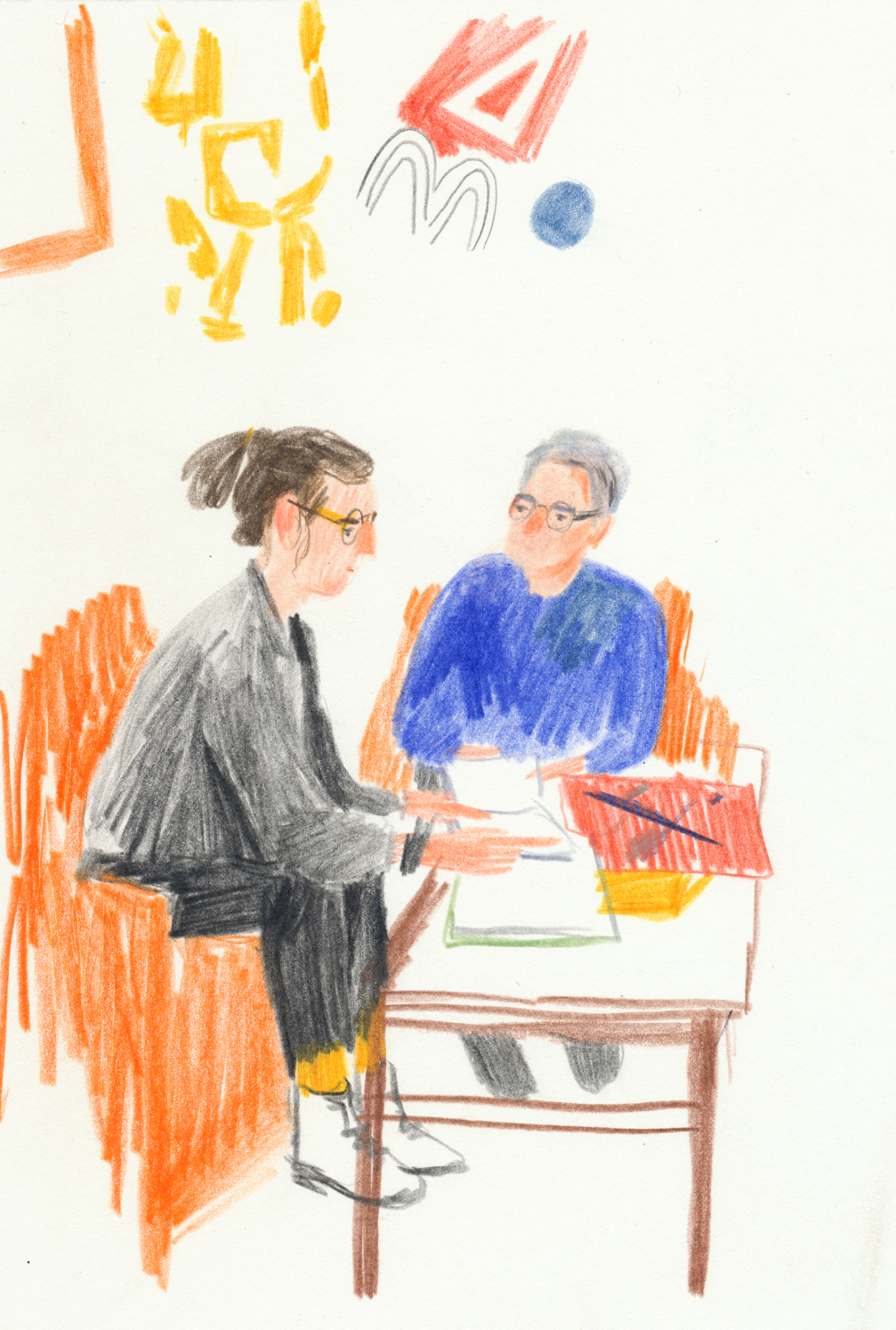 Conversations is deliberately held in an informal manner instead of lectures, thus making the event interesting for everybody, not only professionals. The audience can ask questions at any moment and share their opinions, becoming a part of the discussion. Not surprisingly, few took this opportunity. I caught myself thinking — what would this evening be like without the active participation of book designer Alexey Murashko? He demonstrated his critical views and intelligence, at times disagreeing with the speakers and asking even provocative questions.
The covered topics mainly addressed Poland, yet they are in fact universal and applicable to Latvia as well. Interdisciplinary and ecology being part of art and design reminds of the recent exhibition Un/Green by RIXC, interpretations of local phenomena in design recalls Arthur Analts with his interactive installation Matter to Matter, awarded at the London Design Biennale, and staying true to one's unique illustration and animation style while gaining international recognition, brings to mind Anete Melece and her short film The Kiosk.