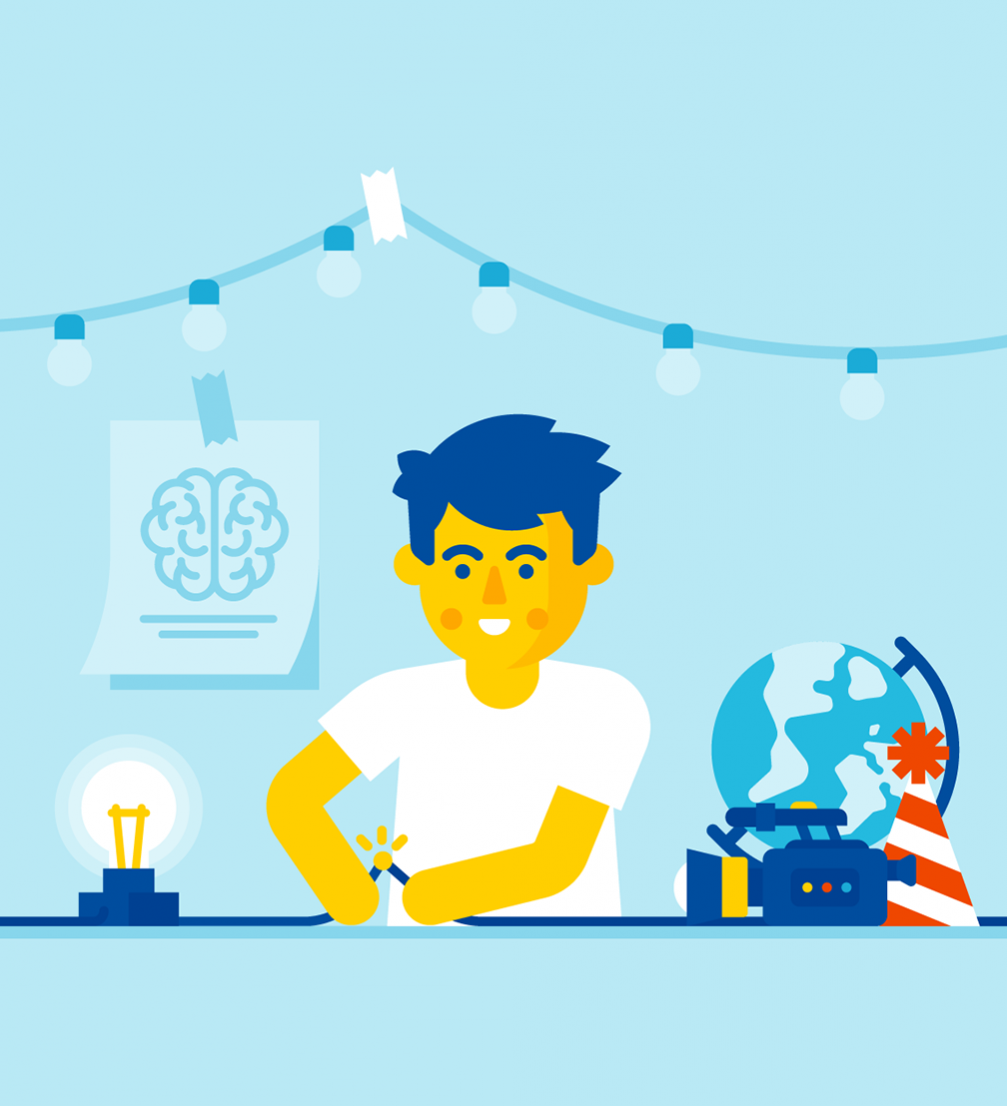 Illustration for «LV100» by Agris Bobrovs
Agris Bobrovs has been a visible figure in the field of graphic design and illustration for some time. Although his works can regularly be seen on product packaging and in printed publications, urban and digital environment, it is not easy to catch Agris in Latvia — he «passes winters» by travelling around South East Asia and sometimes shares his visual notes about the things experienced there.
«It just came out like that,» it is Agris Bobrov's short answer to the question — what encouraged him to turn to illustration. He has studied music management before, however, the search for the «cool job» made Agris look towards advertising industry: «It seemed to me that I am creative enough, so I thought — why not. I didn't know what position I applied for because I knew nothing about it. In reality, the creativity turned out to be nonsense, but the advertising agency «Airport» responded because they saw a designer's potential in me. They said — here's a free computer, come tomorrow if you're interested,» Agris remembers that he had attached animation and Photoshop works from the time of high school to the application. The rest of the knowledge and skills he gained while working at the graphic design studio «Wig» where wise and helpful colleagues, as well as unlimited internet resources and his own interest helped. Agris studied and imitated best practice examples and tried to create something new.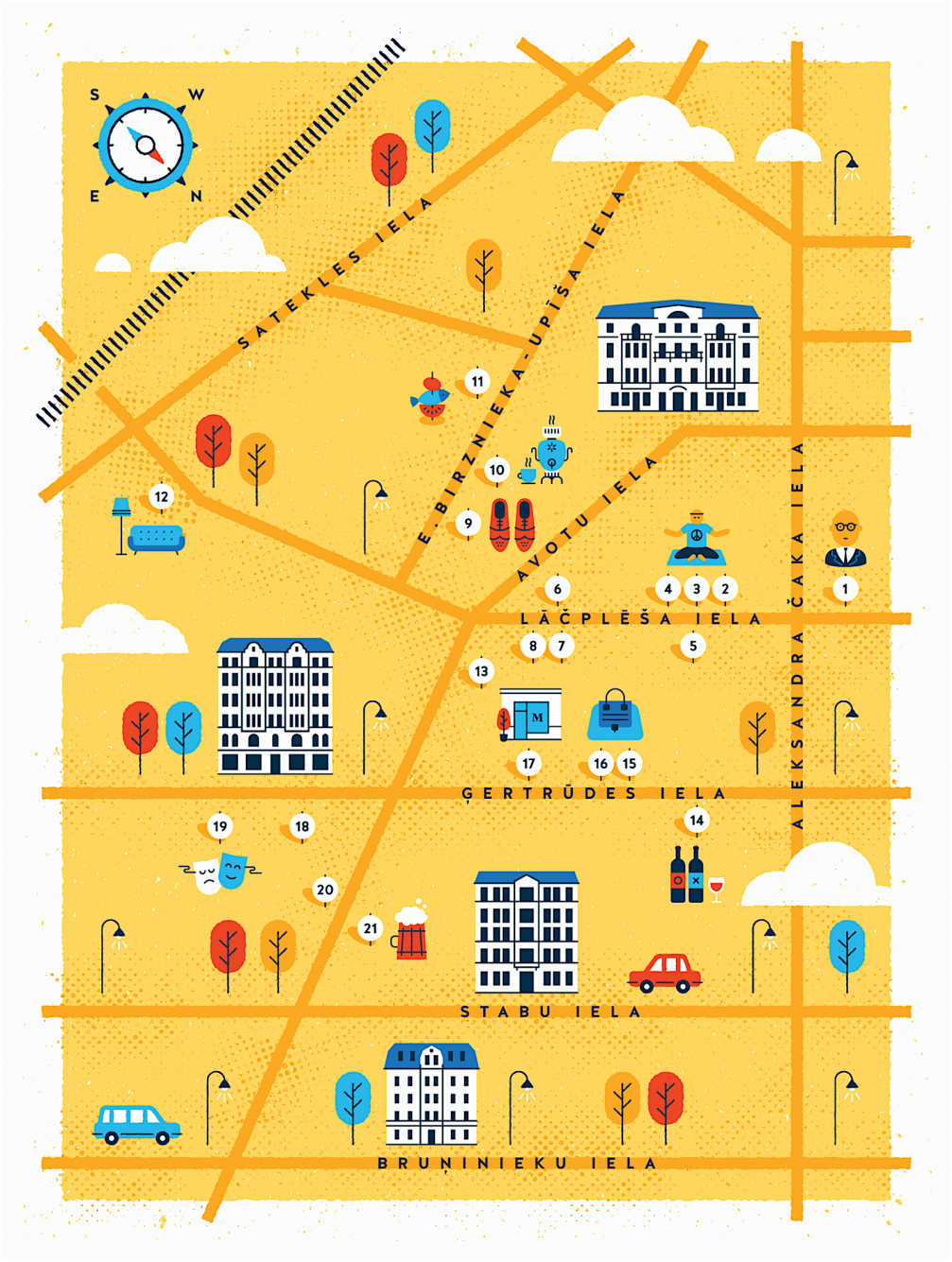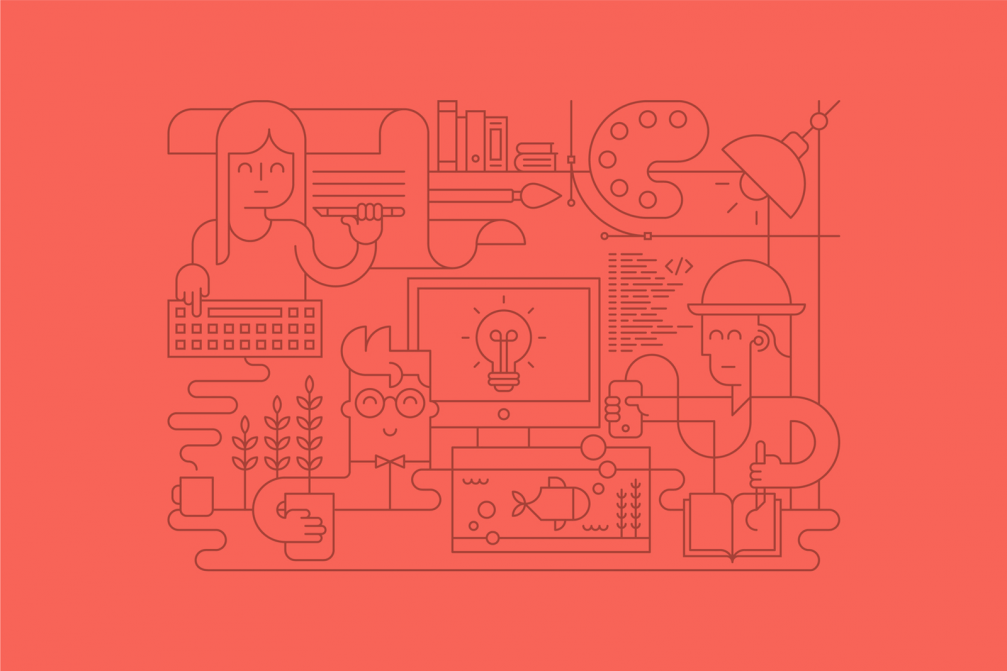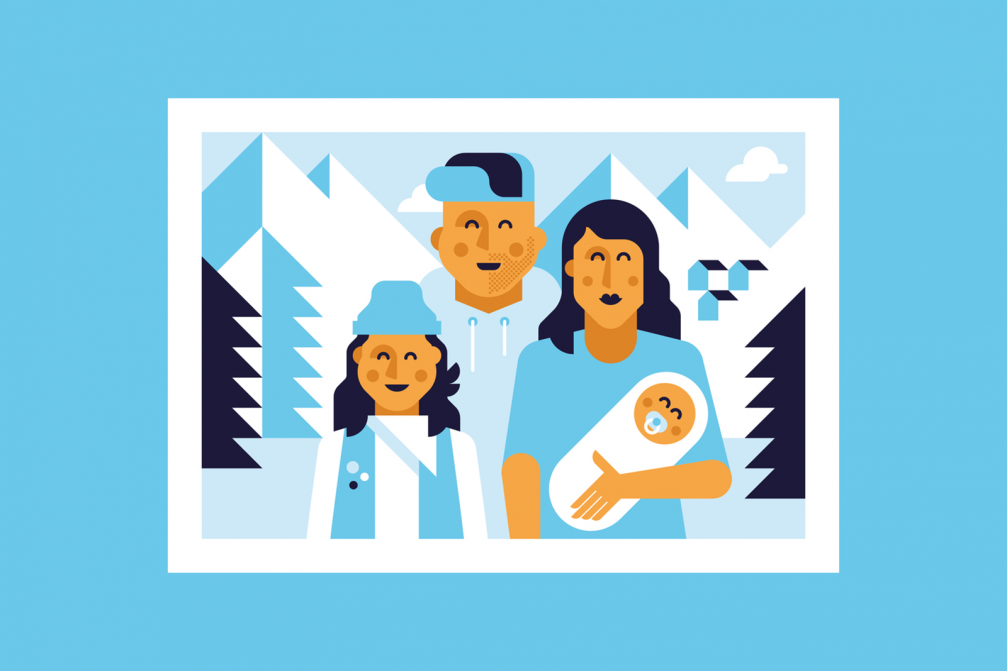 Agris' illustrations feature a modest colour palette and clear visual elements — simple, geometric shapes and lines which are often brought into motion in animated clips. «I can't do otherwise. I don't have any basics in academic drawing and the lines drawn by hand usually are not the straightest ones. The proportions are often poor as well — then there is nothing else left as to make images from geometric shapes,» the author has a rational explanation of the fact that without questioning the drawing skill, most people would just consider that his specific creative style. «From the stylistic point of view it is not unique either — the Internet is full of such works, therefore a little cooler and different shapes should be searched for even the most usual things, be it a tree or a hairstyle of the depicted character,» Agris continues. Playfulness also has a particular role in his works. When the brief asks, for example, to draw a computer, Agris avoids to be boring and adds a cat, a lava lamp or a pineapple in the illustration because «it simply looks funnier that way».
Sometimes vintage aesthetics, ragged edges, textures enter Agris's works. «That is most often not a work task either, but my caprice against which the client doesn't object,» the author comments by adding that «old things» seem pleasant to him. A sunny retro mood radiates from the visual diary of Agris' travels. He has been moving around the warm Thailand, Cambodia, Vietnam since January as if living the dream of every freelancer while showing the places he has visited in illustrations with stylised maps, names of geographical places and their most characteristic views: coconut palms, street merchants, scooters and local architecture.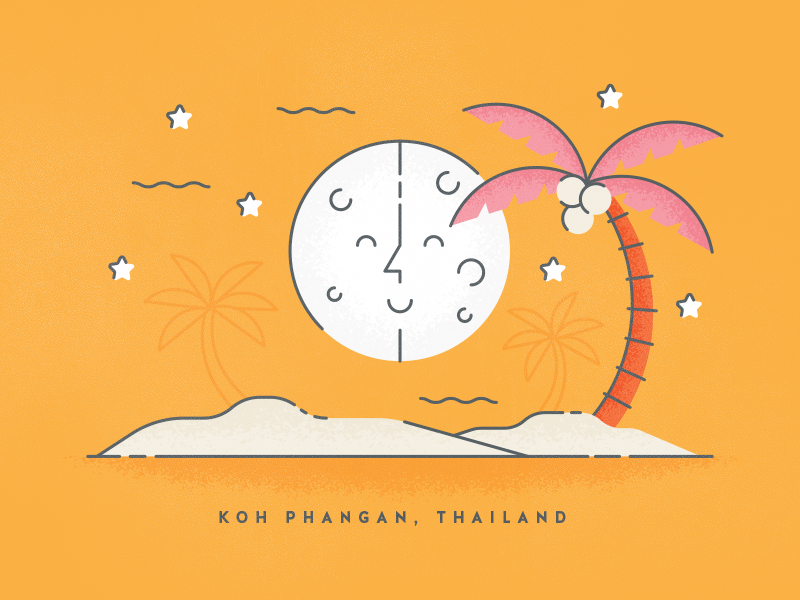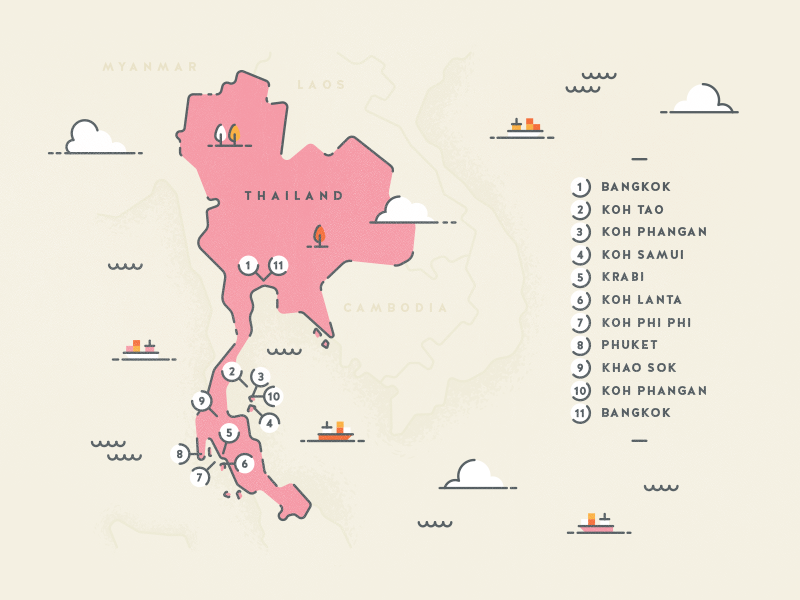 Although Agris says that he sometimes «pretends to be working», the works show that this pretence is rather productive. The most noticeable recent works are posters for Riga Bike Week and Tweed Run, illustrations for the Latvian start–up company «Notakey» (animation — Eduards Balodis).
One of the most voluminous projects, which has pleased Agris, includes bright illustrations and icons made at the end of the last year for the project «LV100». The possibility to facilitate success of Latvian entrepreneurs as much as possible brings satisfaction too: «Everybody likes the «Ērenpreiss» bikes! It is cool to be a part of that all, and it doesn't matter of it is a design for the new season catalogue or a poster for the yard party. Or the logo and icons for the wax wrapping material «Bee in» which is still a small but unique product from Latvia with a large potential.» In addition, Agris' portfolio also includes illustrations, maps and infographics for printed editions, and up to now he has cooperated with magazines «Ir Nauda», «Ir Brīvdienas» and «Modernists».
Follow Agris Bobrov's latest works on his homepage and Facebook page.